If you've heard about an upcoming PC game, it's probably thanks to the work of an enterprising PR person somewhere in the world. At the inaugural W.A.S.D. event in April, a trio of public relations wizards sat down to talk about the business of games marketing, and how it's changed over the course of two years of COVID-related lockdowns and working from home.
We've been busily uploading all of the W.A.S.D. discussions and talks to our YouTube channel, so if you weren't able to attend in person, don't worry – they've all been saved for your viewing enjoyment. This one features Super Rare Games head of PR Ryan Brown, Sega Europe's Jasmine Koolhoven, and Jon Wilcox from Team17 talking with our very own strategy editor Joe Robinson.
As the panel discusses, videogame PR companies had to quickly work out new ways of getting their clients' games in front of the public. That can be challenging in the best of times for smaller indie games, but it gets even tougher if you're representing a small indie studio.
Here's the full talk: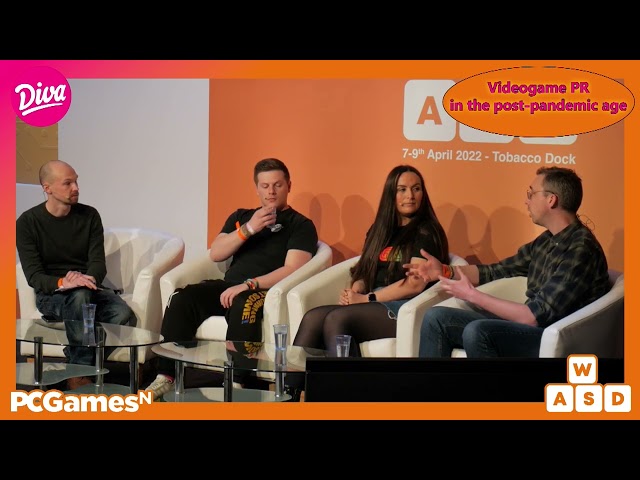 You also might like to check out the W.A.S.D. panels on creating safe spaces as we return to physical events, and our dive into the role relaxing games play in our ever more hectic lives.