June 5, 2019 Ubisoft has officially confirmed Watch Dogs Legion.
Ubisoft has confirmed the existence of Watch Dogs Legion. Last night, in response to a series of leaks from earlier this week, the official Watch Dogs Twitter account posted the first official teaser of the game.
The tweet features a brief video of the Watch Dogs logo, flickering as if affected by some kind of satellite interference. The video's caption reads "God Save the NPCs," likely confirming reports that Watch Dogs Legion will allow you to take control of any character in the game (although, as several people have pointed out, that does play havoc with the idea of a 'non-playable character).
There's not much more information on offer than that, although the caption does make reference to the United Kingdom's national anthem, God Save the Queen, which goes a long way to confirming rumours of the new Watch Dogs game's London setting. The tweet also says that the game will be revealed at E3, and the account has changed its name and logo to confirm that the game is definitely called Watch Dogs Legion.
A listing for Watch Dogs Legion appeared on Amazon UK earlier this week. That listing was quickly taken down, but internet sleuths captured images of a product description, which reveals that you can "play as anyone. Every individual you meet in the open world has a full set of animations, voice over, character traits and visuals that are generated & guided by gameplay systems."
God Save the NPCs. Reveal at E3. #WatchDogsLegion #UbiE3 pic.twitter.com/xpD3bhXDaM

— Watch Dogs: Legion (@watchdogsgame) June 4, 2019
According to a report from Kotaku, that system means that you'll experience events in the game at different times depending on the NPC you're playing as. Kotaku reports, somewhat unsurprisingly, that a system that complex seems to be causing Ubisoft some development difficulties, and may have lead to at least one internal delay, although that's not been confirmed by the publisher.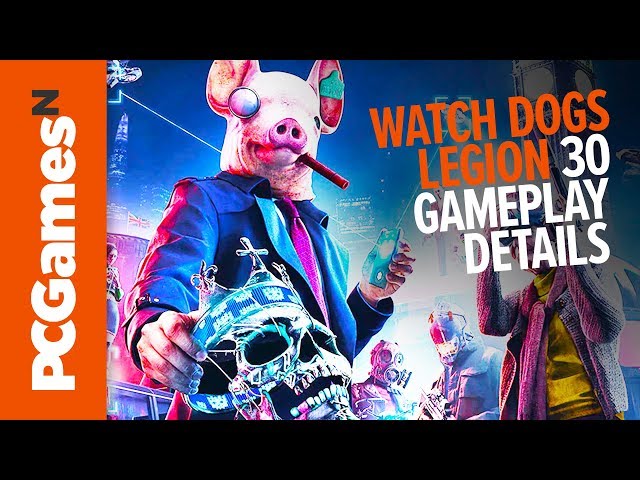 While Legion isn't quite the Watch Dogs 3 announcement we were expecting (at least not by name), it seems that recent reports that the game would be set in London are accurate. Rumours suggest that Legion will be set in a dystopian, post-Brexit version of the city, but those are yet to be confirmed.
Ubisoft isn't proving the most tight-lipped publisher at the moment. Just last week, evidence of something called Roller Champions, apparently a cross between Rocket League and Roller Derby, appeared online. That means that two of the three unannounced triple-A titles that Ubisoft is set to release by next spring have already been revealed, although what the third and final game in that mysterious list might be is anybody's guess.