Ubisoft has put out a call to artistically-inclined Watch Dogs fans to help create 10 tracks for Watch Dogs Legion. The developer is working with actor Joseph Gordon-Levitt's crowd-sourced production company hitRECord, which will manage the creation of the songs.
"From the very beginning, we always wanted to include fans and the community in the making of our game," says Clint Hocking, the creative director for Watch Dogs Legion, in the announcement video below.
To do that, they've partnered with hitRECord. You may recall the name from another Ubisoft collaboration announced last year, in which Gordon-Levitt's company is working to create art for Beyond Good and Evil 2. When that was announced, several developers and critics expressed concern about compensation for the artists who wind up contributing their work to the game, and Gordon-Levitt clarified that everyone whose work winds up in the finished product will be paid.
This time around, hitRECord is looking to create 10 music tracks for Watch Dogs: Legion's virtual radio. The songs will be heard in vehicles, on personal music players, and on boomboxes around the game's near-future vision of London, and they'll cover genres ranging from hip-hop and electronica to punk and metal.
Here's the announcement video: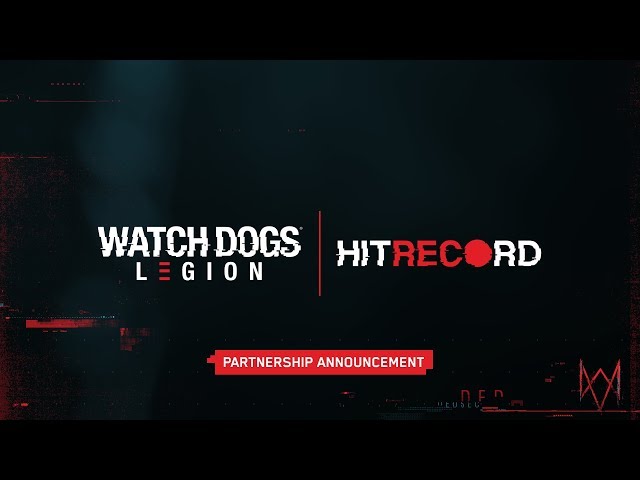 HitRECord works by providing a collaborative online space for artists to build on each other's work. For Watch Dogs: Legion, the development team will be helping guide these collaborative efforts so the finished songs fit into the Watch Dogs world. There's a dedicated Watch Dogs: Legion page set up at hitRECord now, where you can sign up.
In terms of compensation, each finished track will earn $2,000 USD (£1,590), which will be split between everyone who contributes to the finished piece. Would-be contributors whose work doesn't make the final cut presumably will not be paid.
Read more: Here's everything we know about Watch Dogs Legion
Legal and labour issues aside for the time being, the concept at least fits perfectly into Watch Dogs: Legion's core conceit, which is to give players freedom to become anyone they encounter in the game as you recruit a resistance force to fight an authoritarian regime.
Watch Dogs: Legion comes out March 6, 2020.