Look beyond the videogamey over-punctuation in the title, and Werewolf: The Apocalypse – Earthblood looks mighty interesting. Based on the Werewolf: The Apocalypse pen-and-paper roleplaying system, this is a game where you're playing the werewolf, and your job is to save the planet from the ravenous, forest-pillaging vampires.
It's an odd amalgam of different decades: There's the eco-terrorism that was a major theme in the '90s, a screamo ballad plucked from the early oughts, and then the vampires-versus-werewolves motif that's kept burning this decade. What with Vampire: The Masquerade – Bloodlines 2 set to launch next year, Earthblood might be the ideal werewolf counterpunch to help keep things balanced.
Earthblood isn't coy about anything it's saying, and that's in keeping with the tone of the source material. In that, werewolves are reclusive and family oriented, opting to avoid humans unless pushed into action. The different werewolf tribes, however, have different philosophies about how to handle threats to their ecosystem, and those range from a clan of militant feminists to one that's primarily focused on class struggle.
Like I said, it's an interesting setting.
Here's the reveal trailer. Try not to laugh when the beat drops at 0:30.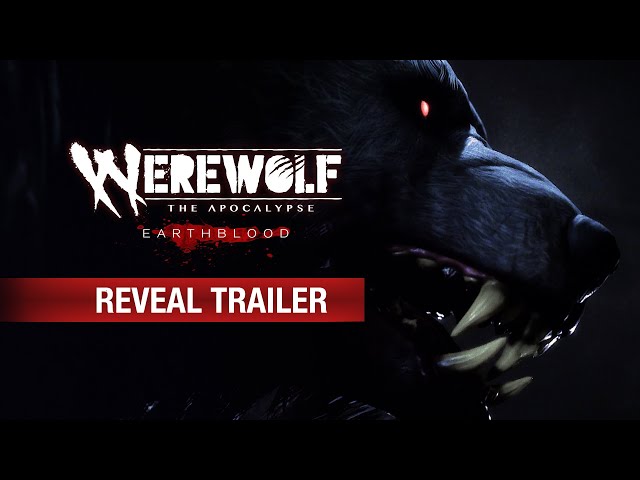 Anyway, in Earthblood you'll be playing a werewolf – or garou, in the game's parlance – named Cahal, who is returning to his pack to fight off a major threat. It's a vampire-owned energy company called Endron (get it?) installing some kind of extraction site in his family territory and destroying the environment.
Developer Cyanide has an interesting portfolio that includes the likes of Blood Bowl, Styx: Master of Shadows, and last year's Call of Cthulhu. It's working with publisher Bigben on Werewolf: The Apocalypse: Earthblood, and expects the game to launch on PC and console in 2020. No word yet on where you'll be able to buy it though.
Of course, if you prefer the sexy bitey folks, you can check out our list of the best vampire games on PC.