What are the Wild Hearts system requirements? PC specs for EA's answer to Monster Hunter are a bit beastly, but running what could be one of the best RPG games in 2023 won't be a chore. That said, matching Koei Tecmo's Wild Hearts recommendations could be a struggle for older gaming PC builds, as you'll need to make the jump to a newer Nvidia GeForce graphics card.
According to Wild Hearts minimum requirements, you'll need a GPU on par with the Nvidia GeForce GTX 1060 6GB or AMD Radeon RX 5500 XT. Naturally, that means you won't need the best graphics card to join the hunt, but you'll want to use something with at least 6GB VRAM. In addition, you'll need to pair the card with a decent budget CPU like the Intel Core i5-8400, and 12GB RAM – slightly more than the usual 8GB.
Here are the Wild Hearts system requirements:
Minimum
Recommended
OS
Windows 10 64-bit
Windows 10 64-bit
CPU
Intel Core i5 8400
AMD Ryzen 5 2600
Intel Core i7 8700K
AMD Ryzen 5 3600
RAM
12GB
16GB
GPU
Nvidia GeForce GTX 1060
AMD Radeon RX 5500 XT
Nvidia GeForce RTX 2070
AMD Radeon RX 5700 XT
Storage
80GB
80GB
Matching Wild Hearts recommended specs will help you slay monsters at higher frame rates, but doing so requires a substantially beefier build. Koei Tecmo recommends pairing an Nvidia GeForce RTX 2070 graphics card with either an Intel Core i7-8700K or AMD Ryzen 5 3600 and 16GB memory. That latter point doesn't necessarily mean you'll have to pick up the best gaming RAM kit for your rig, but if you need to pick some up, upgrading to 32GB will futureproof your machine.
As for Wild Hearts size requirements, you'll want to free up at least 80GB of storage before installing the RPG romp. The developer doesn't specify whether picking up the best SSD for gaming will come with performance benefits, but if you still have a mechanical drive whittling away inside your case, it might be time to switch to solid-state.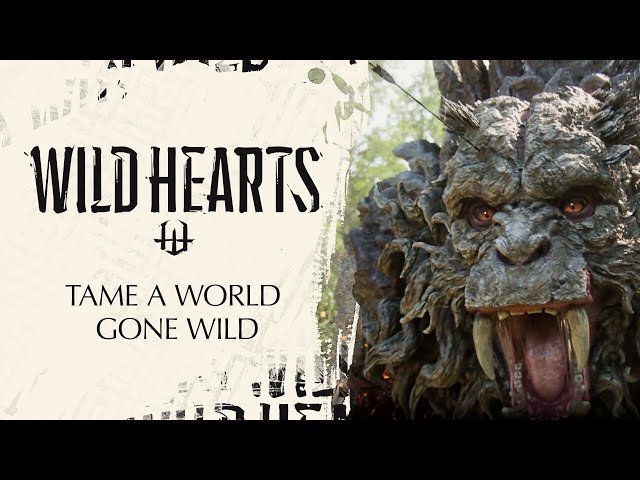 The official Wild Hearts release date is February 16 2023, meaning you'll soon be able to experience the power of the Karakuri for yourself. If you're a fan of Capcom's classic monster-hunting formula, you'll dig what EA's action RPG has to offer, as it'll arm with traps, tricks, transports, and other neat tools inspired by feudal Japan.
Coincidentally, Wild Hearts PC specs are almost identical to recently revealed Sons of the Forest system requirements. So, if you've got a machine that can handle EA's upcoming action roleplaying game, you should also be able to run Endnight Games' cannibal-infested sequel.
Wondering whether Wild Hearts Steam Deck compatibility is a thing? We've got you covered, but our tests will disappoint anyone wanting to play the co-op caper on the go.
Take the Wild Hearts system requirements test over on PCGameBenchmark to answer the question… Can I run Wild Hearts?