As Wo Long Fallen Dynasty arrives on Steam and PC Game Pass, the Three Kingdoms Soulslike game from the developers of Nioh 2 is getting some battle royale action as it dives into a collaboration with Naraka Bladepoint. Consistently among the top played games on Steam, the melee-driven mythos of Naraka is set to collide with that of Wo Long in a limited-time event that sees players able to earn gear based on characters including the legendary Lu Bu.
The crossover event sees players able to unlock a collection of cosmetics related to Wo Long Fallen Dynasty, including a new battlemark, banner, and profile background, along with the iconic mask worn by everyone's favourite Three Kingdoms warrior, the Chinese warlord Lu Bu.
There's more to the collaboration, however. Naraka-themed DLC for Wo Long Fallen Dynasty will introduce armour sets based on two of the battle royale's heroes, Viper Ning and Tarka Ji. Personally, I'm very excited by the prospect of seeing Viper Ning's iconic red robes, blindfold, and high ponytail look in Wo Long so I can cut my way through the RPG game in style.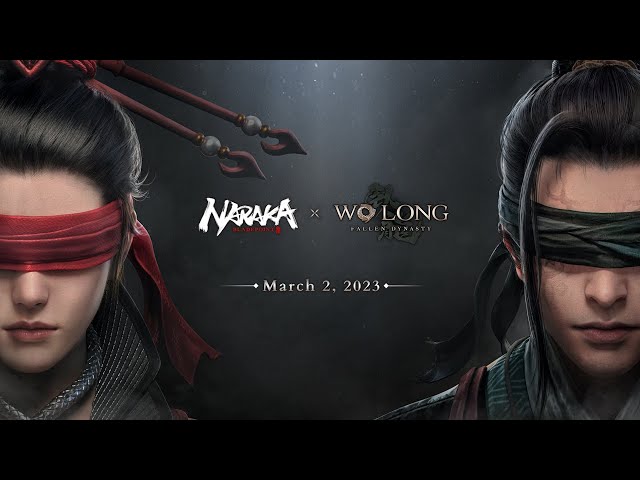 The Wo Long Fallen Dynasty event in Naraka Bladepoint is active March 3 to 24. There's currently no exact date given for when the Naraka armour DLC will arrive in Wo Long Fallen Dynasty, but Koei Tecmo says more details are coming soon.
With both games included on Xbox Game Pass for PC, subscribers to Microsoft's service will be able to give both games a shot and take full advantage of the crossover.
Our Wo Long Fallen Dynasty review digs into the new release to see just how well it delivers on the promise of Nioh-style gameplay fused with Three Kingdoms lore. If you're more into battle royale games, we've picked out plenty of our favourites, along with more great action-adventure games if you just love to fight.