Wolcen: Lords of Mayhem might have had a bit of a rocky start, with servers struggling to accommodate the number of players diving in, but the RPG game's now up and running. You know what that means – mods! Yes, like Skyrim, The Witcher 3, and other RPGs before it, Wolcen's now got a modding community bubbling up – and examples so far are pretty cool.
Wolcen has an offline mode, which means modders have been able to start tweaking and tinkering with the game from the get-go, kicking off with its character creation section. Nexus Mods user AlanaSP has uploaded a mod that offers "new hairstyles, eye options, skin options, and 140 hair colours to choose from", giving you many more options to create your perfect warrior. Plus, the creator says they've "modified UI to support the additions", too. Neat. You can grab the mod here.
There are some seriously cool weapons in Wolcen, which makes choosing between them a bit of an ordeal. Do you plump for that badass battleaxe or the mage's staff?
Well, now you don't have to choose – users EdZero and Darkvirii have posted a mod that lets you dual wield two-handed weapons. From the pictures, you can even equip two bows at the same time. I'm not sure how that would work in practice, but it's nice to have the option. The mod's here if you're interested.
Similarly, user Dreais has crafted a mod that lets you use "any catalysts/staffs as a right-hand weapon (with the staff auto-attack)" if you'd like. You can find that here.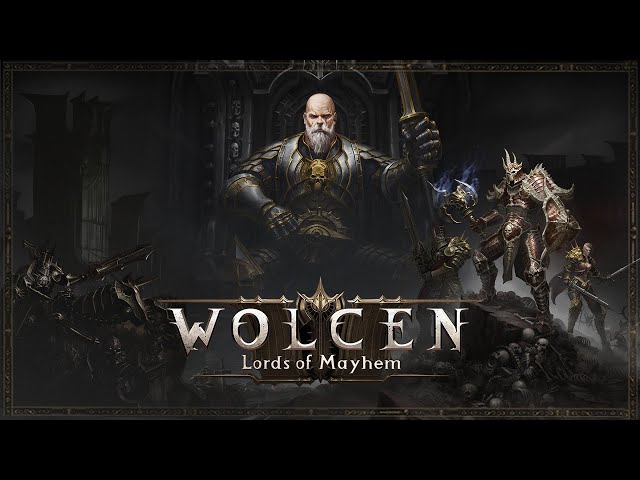 If you'd like to tweak the game's visuals, there are already a couple of reshade mods ready for download. User ChaserJZX has created a 'clean reshade preset' light touch option that "provides a crispier looking image while keeping it clean and close to the original style". You can grab the mod here.
However, there's also a 'Wolcenshade FX – True HDR' mod by Vanguard1776 that reworks the game's look a bit more, adding "a new level of depth, colour, and visual effects" to it, and uses a "complex array of effects" to mimic 'True HDR', along with "advanced color grading techniques". Find it here.
Other mods already live include one that makes chests drop many more unique items, a 'minimap minimiser' that reduces the size of your location arrow, and a 'free left click' which lets you use spells with your left mouse button. Nice. As ever, mod at your own risk!
With the game so recently released, more mods are likely to pop up on Nexus Mods very soon. In the meantime, be sure to check out our lists of the best Skyrim mods, best Witcher 3 mods, and best Fallout 4 mods if you're a fan of tinkering with your favourite RPGs. We also have a guide to the best Wolcen builds if you're keen to get ahead.