The digital storefront war continues to rage, with multiple clients now probably installed on most people's PCs. These digital storefronts include heavy-hitters such as GOG Galaxy, EA's Origin, and Ubisoft's Uplay all the way to publisher-only stuff like Bethesda.net and Rockstar Game Launcher – however, of course the biggest deal is the current rivalry between Steam and the Epic Games Store.
Now MachineGames – the developer of the Wolfenstein series for Bethesda since Wolfenstein: The New Order – has weighed in on the abundance of digital stores and the competition between Epic and Steam. We spoke to Kristoffer Kindh, senior level designer at MachineGames, who told us "competition is good for the industry. It's good for everybody, because competition just makes us be better."
Kindh added that "certain people don't really appreciate it," having this competition and these multiple storefronts. "They just want to have Steam because that's what they're used to. For myself it doesn't really bother me that much at all, it's just another store for me. I just have to remember all the passwords!"
The designer believes that this isn't a new thing, and that it's normal based on how many games there are these days. "The game market gets bigger, with more games getting released every day. My personal opinion is that it's a natural growth, compared to how much game development is actually happening. "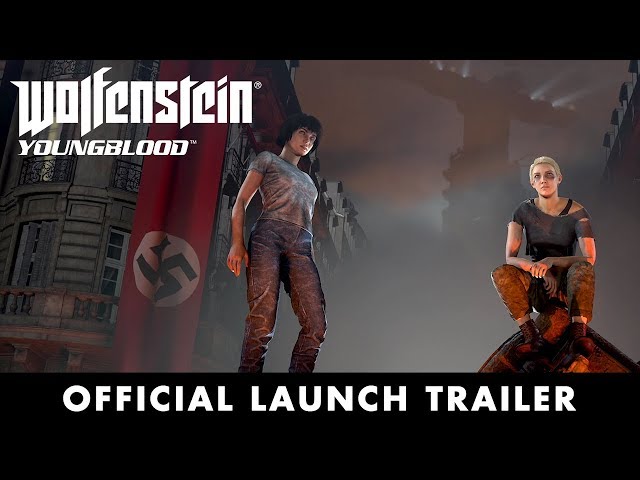 At the moment there are no Wolfenstein games on Epic Games Store – although that may happen in the future. Bethesda has its own storefront, where games such as Rage 2 and Fallout 76 were supposed to be exclusive on PC – but eventually went to Steam, and now Bethesda has seemingly given up on storefront exclusivity, at least towards its own client.
As for the Wolfenstein series itself, the series' first co-op title Wolfenstein: Youngblood released earlier this year – and Wolfenstein 3 is "absolutely" is development, according to Bethesda's Pete Hines.