World of Tanks Blitz is getting a brand-new 'Gravity Force' mode that will "pit players against the outer-space elements as well as each other" – and give you the chance to win a real slice of real estate on the moon. Yes, you read that right – genuine, "legitimate certificates of ownership for the real Sea of Tranquillity".
That's according to a press release announcing the tank game's new mode, which reveals, while the mode's in play, it'll "replicate space conditions for all commanders". This means new "mind-bending" physics to contend with that reproduce anti-gravity, like a recalibration of recoil and a "floaty feel" on some of the multiplayer game's maps. These include Sea of Tranquility, Mirage, Normandy, El Alamein, Winter Malinovka, Dead Rail, and Desert Sands.
Top players will be in with a chance of winning the moon real estate ownership certificates, which have been purchased in partnership with 'Land Off Planet' sales authority, the USA's Lunar Embassy. "Get prepared for moon mechanics that will have commanders and tanks fighting physics across many different maps," WoT Blitz product director, Andrey Ryabovol, says. "And we look forward to rewarding the best out-of-this-world warriors amongst you!"
If you want to get in on the action, you'll need to make sure you're quick – the Gravity Force mode will run for a limited time between April 10 and 16. It'll also only be open to players who have at least one Tier V (or above) vehicle.
Take a look at the trailer below to get an idea of the mode ahead of its arrival later this week: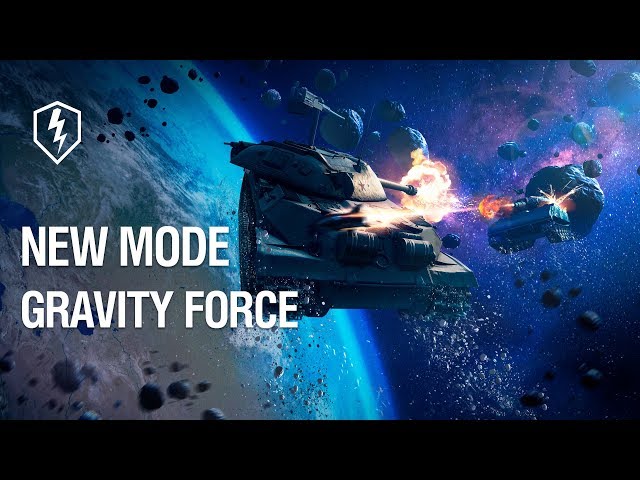 The devs will also be holding a live stream today (April 8) at 10:30 PT / 13:30 ET / 18:30 UK which you can check out here if you're keen to find out more.
Live stream tomorrow!
Details about the new GAME MODE (finally 😂) and out of space prizes. Click the link, subscribe to the channel and hit the bell icon so you don't miss the stream. See u😎https://t.co/JsGo7IjLQ4

— World of Tanks Blitz (@WoTBlitz) April 7, 2020
While you wait, take a look at our lists of the best MMOs and free PC games if you're a World of Tanks Blitz fan and want to see what else is out there to try.