World of Warcraft may be about to change significantly, as findings in an upcoming update to the Blizzard MMORPG game, combined with teasing remarks from one former developer, potentially hint at a big overhaul for WoW Classic. With The Burning Crusade complete and Wrath of the Lich King Classic into phase two, it seems there is an outside chance for a full World of Warcraft Classic Plus.
Just to recap, World of Warcraft Classic lets you play the game as it originally launched all the way back in 2004. The vanilla version is essentially the very earliest release of WoW, without all the zones, tweaks, additions, and so on that have been introduced throughout the past 19 years. It's perfect for purists, those of us who love a bit of nostalgia, and players who are new to WoW but also want to experience some of the RPG game's history.
The Burning Crusade and Wrath of the Lich King classic follow in a similar vein, serving as the initial, uniterated versions of WoW's first two expansions. There are some additions, quality of life changes, and extra in-game material like bosses and zones however that World of Warcraft Classic players would like to see included, and that brings us to the hypothetical WoW Classic Plus.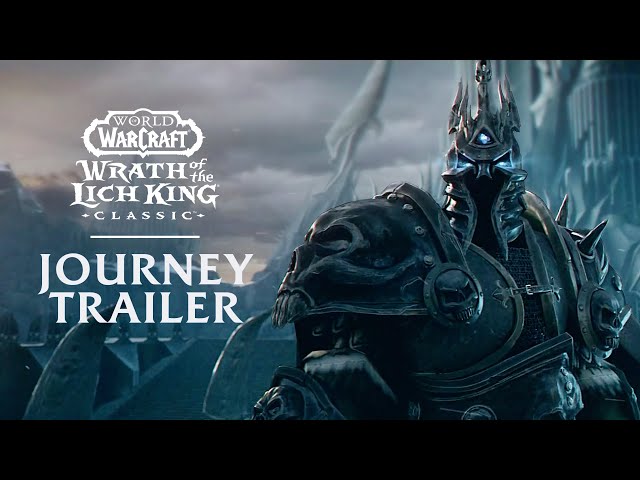 Long rumoured, this would be a kind of balance between new WoW, and the Blizzard RPG of old, implementing a variety of features and material from latter-day World of Warcraft updates and expansions, but without compromising the fundamental Classic gameplay or art style. A potentially ideal balance between the various WoW generations, new findings and comments from an ex-dev suggest World of Warcraft Classic Plus could be on its way.
Dan 'MrGM' Carter, a World of Warcraft content creator and Twitch streamer, writes on Twitter about a change in the WoW game code that potentially points to a new update. In response, Brian Birmingham, World of Warcraft Classic's former lead technical developer, who left Blizzard in February, writes "I'm a little bit biased, but I think you'll like it. Incredible team working on that."
Another user replies "Classic + ?" meaning, of course, Classic Plus. Birmingham responds again: "I can neither confirm or deny, of course, but I can say I always loved that idea."
Birmingham left Blizzard after reportedly refusing to implement the studio's employee review system, which requires managers to assign a specific quota of employees with a 'requires improvement' status during each review window, regardless of employees' performance. As well as working on WoW Classic, Birmingham was a programmer on each of WoW's expansions including Cataclysm and Mists of Pandaria.
Could WoW Classic Plus finally arrive? If it was in the works at Blizzard, Birmingham would likely be the person to know, and his Twitter responses certainly seem to suggest something.
There is another possibility, that WoW Classic will instead receive dedicated hardcore servers, allowing for permadeath play. Nevertheless, we will just have to wait and see.
In the meantime, get the best WoW addons for 2023. You might also want to check out the WoW Dragonflight tier list to get the best classes for 2023, or peruse the entire WoW Dragonflight talents list so you know you're making the right picks.