Chinese gaming tycoon Tencent, the owner of League of Legends, has been accused of "plagiarising" Blizzard's iconic MMORPG, World of Warcraft, as a new trailer bears a lot of resemblance to the WoW.
Entitled 'Tarisland,' the first trailer for the game dropped a couple of weeks ago, but has since been picked up by the World of Warcraft community.
Opening with a scene ominously reminiscent of WoW's Dark Portal in The Burning Crusade, we see several zones that bear similarities to Ardenweald and Revendreth, and a character that looks very like the Alliance's fallen king, Anduin Wrynn.
There are airship battles akin of Mists of Pandaria, creatures that resemble Murlocs and the Naga, minotaurs that look and act like Tauren, a Horde-style logo – you name it. The combat and character creation also looks like it walked straight out of Azeroth.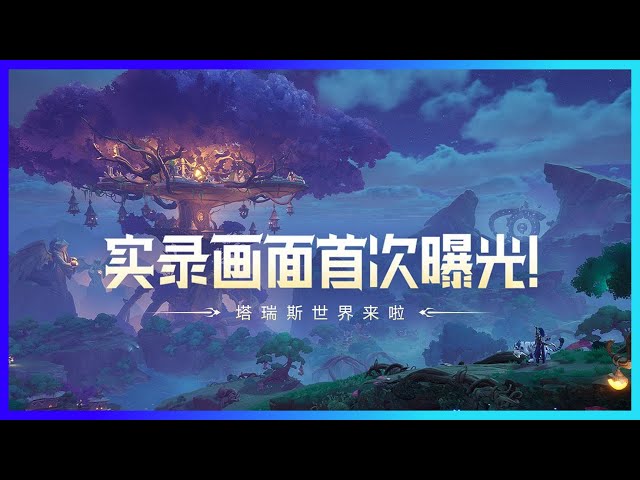 As expected, the community has been quick to condemn the game, with a dedicated Reddit thread reading "Tencent announces blatantly plagiarised WoW game. I have a feeling Tencent isn't going to pick up Blizzard."
WoW creator Dan 'MrGM' Carter tweeted out the above trailer with the caption "this new game from Tencent seems extremely familiar," prompting a response from Warcraft's creative advisor Chris Metzen that simply reads, "huh."
This is hardly first time we've seen 'clones' of huge franchises, and will not be the last either. Hotta Studio's Tower of Fantasy was immediately slammed for being oddly similar to HoYoverse's Genshin Impact.
Perhaps the most obvious case is Mobile Legends: Bang Bang, which has been sued multiple times by Riot Games and Tencent for its similarity to the company's MOBA, League of Legends. Given Metzen has seen this, Blizzard may choose go down a similar path as Riot; we'll have to wait and see. We've reached out to them for comment, and will update this piece if anything changes.
The most recent expansion, WoW Dragonflight, transports players to the magnificent new Dragon Isles to help Alexstrasza and co. stop the game's latest thread, the Primals. You can read our WoW Dragonflight review in advance if you're looking to dive in, and check out the best WoW addons to make your journey smoother.