World of Warcraft 'World Firsts' are a tricky business. Every time a new raid drops in Blizzard's MMORPG, teams hustle to smash its biggest, baddest boss on Mythic difficulty before anyone else. Scoring a World First isn't just a matter of loads of practice and preparation, though – getting the right gear is also key, and it can cost a lot. WoW guild Complexity-Limit just spent "257 million" doing it.
That's according to Complexity-Limit raiders Kingfly, Preheat, and Podra, who have spoken to PCGamesN about their recent WoW World First against final Ny'alotha boss N'Zoth the Corruptor. We asked about the process of gearing up for a successful raid, especially factoring in this WoW patch's Corruption. Podra tells us: "Yeah, it was a lot more important this time around, specifically because of Corruption.
"Last tier there were two or three items you could get that were the best in each armour slot. But now, those two or three items could have 50 different Corruption roles. So they're a lot more difficult to find, and they're worth a lot more gold."
Preheat adds that, while the guild has people searching across various servers' auction houses for the right kit, with "the amount of gold that we spent, we were able to just pick and choose exactly what we needed. All the perfect items."
He breaks this down per character involved in the raid, estimating that each was carrying "about five to ten million gold worth of BoEs" (non-tradeable 'bind on equip' items). Acknowledging this is a pretty expensive approach that's not generally an option for most players, he says: "I know that Method and us both spent over 200 million gold".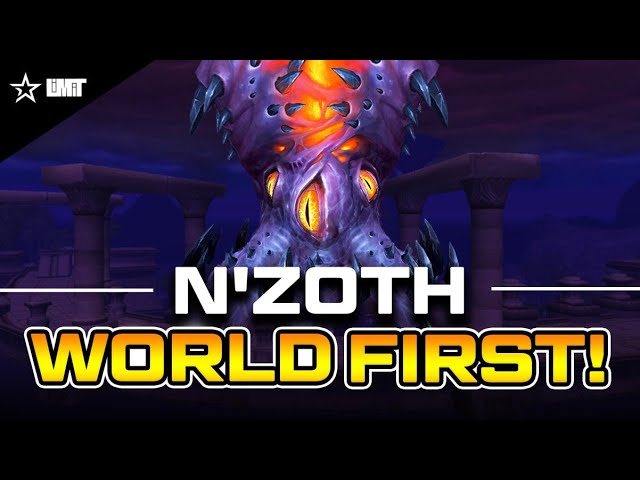 The exact figure? Kingfly says it was "257 million". Phwoar.
To raise this hefty sum, Podra explains the team "incurred a pretty large debt from Azshara's Eternal Palace [the previous raid] and we paid a lot of it off, so we had about 30 million gold going into this raid. We wanted to have around 100 million and it turns out that was nowhere near enough."
The guild "took out a lot of loans and we'll be spending the next few months paying that all back and hopefully trying to get gold together for the next expansion", he adds. Check out our interview in full to hear more about Complexity-Limit's WoW World First – it's well worth a read.