A new WoW Dragonflight sale is running right now, giving you the latest World of Warcraft expansion, complete with the new Dracthyr, at a mighty discount. With Blizzard getting ready for Diablo 4, and rumours swirling about a possible World of Warcraft Classic update, this is the perfect time to sample the latest DLC for the MMORPG game for yourself. But if you want to save some gold, you need to act pretty swiftly.
Our WoW Dragonflight review rates the latest expansion for its story and, of course, the introduction of dragon riding. With the recent launch of Return of the Forbidden Reach, and Embers of Neltharion coming soon, Dragonflight has more to offer than ever before, and it's available now, direct from Blizzard, at a chunky 40% discount.
The WoW Dragonflight sale applies the same 40% off to every version of the World of Warcraft expansion. You can see everything you need to know in the short list below:
WoW Dragonflight Base Edition is $29.99 (£24.99, down from $49.99 (£39.99).
WoW Dragonflight Heroic Edition is $41.99 (£32.99), down from $69.99 (£55.99). The Heroic Edition includes a 60-level boost for any of your characters, the Drakks pet, the Tangled Dreamweaver flying mount, and another pet in the form of a Murkastrasza.
WoW Dragonflight Epic Edition is $53.99 (£42.99), down from $89.99 (£71.99). The Epic Edition includes everything from the above, plus a variety of transmog effects for your armour, some additional cosmetics, and 30 days of game time, ideal for if you've been out of WoW for a while and want to use Dragonflight to get back in.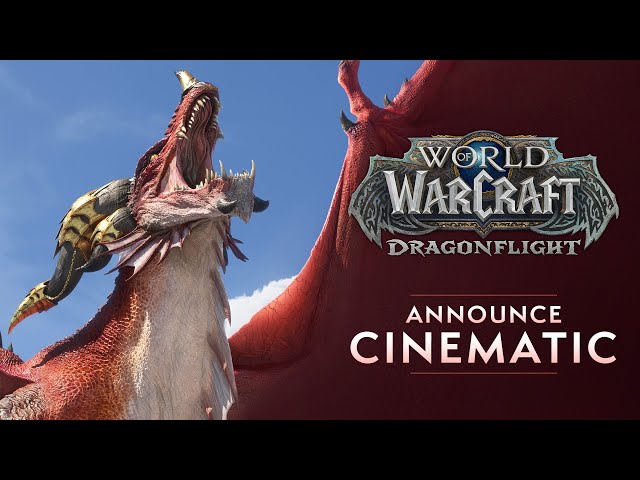 If you haven't tried Dragonflight yet, or you're looking for some new DLC to help springboard your World of Warcraft return, the WoW Dragonflight sale runs until May 15. It's not long, so grab a version and check out what Azeroth still has to offer. You can get WoW Dragonflight for cheap on Battle.net.
The sale comes as Blizzard preps for the Diablo 4 release date, and teases a potentially huge overhaul for World of Warcraft Classic, which we're hoping to see in a future update.
If you're heading into the latest WoW expansion, check out the full Dragonflight tier list to get the best character build. You can also check out the best WoW addons, and peruse the WoW Dragonflight talent system and trees, so you know what to upgrade.