World of Warships, the sea-based compliment to World of Tanks and World of Warplanes, has been riding the waves since 2015 – and in all that time, it's never gone below those waves. That's about to change at last, as developer Wargaming will soon add submarines to the game's playable compliment of ships.
Closed testing for submarines will begin in a couple of weeks, according to the press release – and will boast four playable submarines from across the US Navy and the German Kriegsmarine. Players signed up for the World of Warships Supertest will be the first to try out the new naval units, as well as provide feedback. More specific details about the submarines available and their unique features – plus, possibly a more exact release date – will be revealed at Gamescom next week.
"The uniqueness of submarines poses very interesting design challenges for our team," explains Artur Plociennik, Executive Producer of World of Warships, "which we hope to be able to turn into novel new gameplay tactics for our players and to make online naval combat more exciting than ever before."
Of course, players who have been with World of Warships for a while now will remember that this isn't actually the first time submarines have been added to the game – the Halloween event last year temporarily introduced the units, albeit in non-realistic steampunk versions.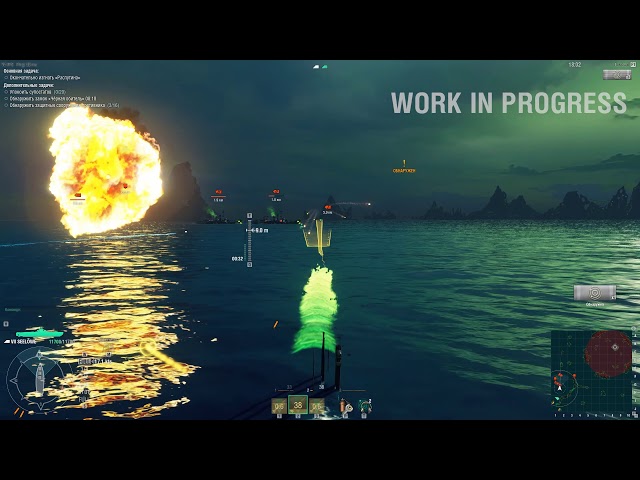 They were gone once that event concluded, however, so this will be the first time Wargaming has made them available permanently. According to the game's Facebook developer blog, once the Supertest is concluded the subs will be available on a special server – and from there, will be added to the main client.
Wargaming also notes that "the new class will initially be available in a special separate battle type only, and this final configuration stage will last for several months. This will allow us to make additional changes to the new class under the conditions of the live server." So don't expect to immediately go hunting Allied swine over the entire ocean – or at least, not for a little while.