The WWE 2K series is taking a year off after the disastrous launch of WWE 2K20, as developer Visual Concepts steps back to rethink and rebuild the licensed wrestling games after years of increasingly disappointing launches. The new executive producer for the series, Patrick Gilmore, says the team is looking at classic wrestling games like No Mercy to help build a total gameplay overhaul for WWE 2K22.
"We are looking at much-loved previous games like No Mercy or Smackdown: Here Comes the Pain, along with top franchise installments," Gilmore says in a recent Reddit AMA, "and more modern wrestling and fighting games to build an all-new philosophical foundation for the game. People who hope that we holistically adopt the control scheme or philosophy from one of their favorite games are likely to be disappointed; we are trying to combine the best ideas out there into a brand new wrestling experience that sets a new standard."
Gilmore says that there are six main pillars for the relaunch. The core "superstar versus superstar gameplay," emergent systems around physics and environmental objects, the "WWE experience", better online, better-looking characters, and an upgraded suite of creation tools.
In terms of core gameplay, the devs want to build a more immediately intuitive interface that's better at actually understanding what you want to regardless of what situation you're facing in the ring. But Gilmore says the team wants to make the systems deeper on top of that more immediate accessibility.
"We're looking a lot at ring position, deeper combos and "working" moves, limb damage, technical capabilities, match momentum and unlocks, and rock-paper-scissors (RPS) strategies by archetype and player style. Depth doesn't come from the manual skill of pressing the proper buttons but from the psychological game of anticipating and countering your opponent's strategy, and this needs to be built in from the very foundation, so expect a significant evolution in gameplay with the next installment."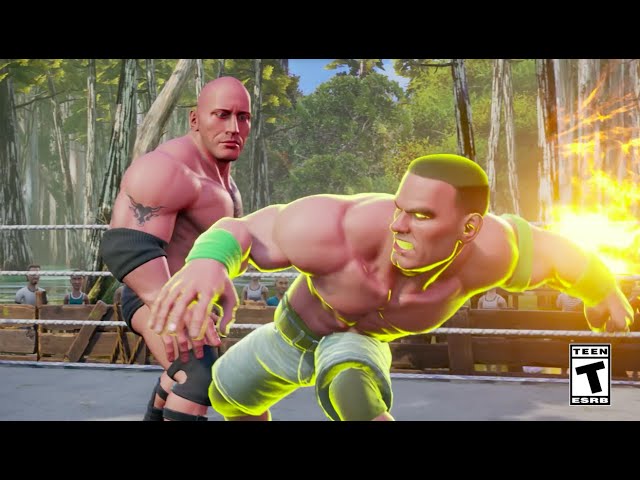 For now, WWE 2K Battlegrounds will serve as this year's official game – a more arcade-style take on WWE's brand of sports entertainment. Check out some great fighting games if you need more competitive pugilism to fill in the time before we – hopefully – get a good wrestling game again. Or just play Fire Pro.