When is XDefiant coming out? Ubisoft has just revealed the broad window, as its upcoming free-to-play FPS game has seen sizable player counts and positive feedback following the beta. So if you're excited about XDefiant you've not got too long to wait, it seems.
All of what we're about to share comes from Ubisoft's full-year earnings, as the company has revealed its full lineup for the fiscal year ending in March of 2024, with the XDefiant release date among them. We've already talked about how the most recent XDefiant beta has been a success for Ubisoft, which might be reflected in the full release in the next 12 months.
Ubisoft's upcoming games and Xdefiant launch
XDefiant already had an incredibly positive reaction despite some serious flaws, which led to the XDefiant beta actually being extended for a few days. Now it looks like we have a release window for the game, alongside a handful of other titles at Ubisoft. All of these games are scheduled to release before March 2024.
Assassin's Creed Mirage
Avatar Fronties of Pandora
Rainbow Six Mobile
Skull and Bones
The Crew Motorfest
The Division Resurgence
XDefiant
"Another large game"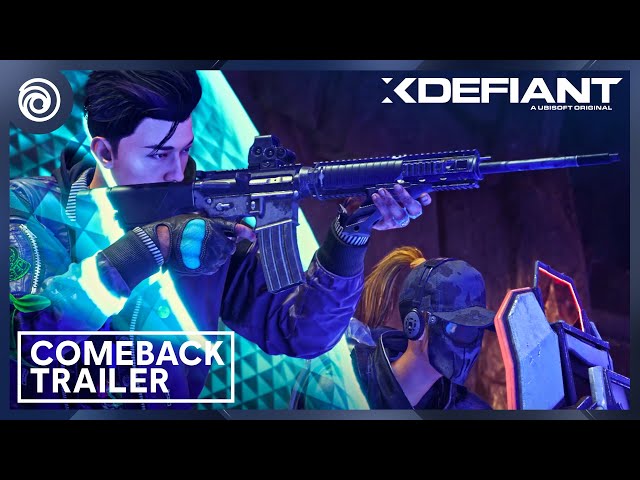 According to Ubisoft the XDefiant beta also reached over one million players and had "strong viewership and positive community feedback" as well, so the publisher is clearly pleased with the results for the shooter. The push for XDefiant is part of Ubisoft's moves into the free-to-play market, which it indicates it is still cautiously optimistic about.
"While mastering free-to-play is hard, and it is very important to remain prudent, recent developments are encouraging. We believe these are [the] first visible signs that we are on the right path to bring our brands to significantly larger audiences," Ubisoft says. "One of the recent positive developments is the XDefiant closed beta that received strong viewership, community feedback, and retention."
We can expect to learn more about all the games releasing in the next 12 months via the Ubisoft Forward livestream, which airs on June 12 and can be found on the official Ubisoft YouTube channel.
If you're getting restless waiting to play more XDefiant, we've got you covered with the best multiplayer games on the market, alongside some great free games as well, with XDefiant showing potential to enter both of these lists when it fully launches.