January 22, 2019 Yakuza Kiwami's release date has been confirmed – we're heading to Japan next month.
We've known for the better part of a year that Yakuza Kiwami is coming to PC, but now we finally have a release date. A press release issued earlier today confirmed teases from earlier this week, officially revealing that the first game in the Yakuza series will release on February 19. That's not much of a surprise – a Steam teaser already pointed to that exact date. Expect Majima to pop out of a manhole near you in little under a month.
After Yakuza 0 released on PC back in August, we've been waiting to see when Kiwami would follow, as both were announced back at E3 2018. Kiwami's Steam page was just updated with a gif of Majima taking a peek, and there's a frame just before the clip loops that shows the date "February 19" – which was quickly noted by astute folks like Nibel on Twitter.
The game's Steam page is already up, but until now has been without a release date. Happily, you'll be able to pre-order on Steam from today.
Yakuza Kiwami is a full-on remake of the first game in the series, originally released on the PlayStation 2. It's been rebuilt in the Yakuza 0 engine for smoother gameplay, improved visuals, and more robust side stories. (It's also the only way you can play the game in English without the mostly terrible dub from the original.)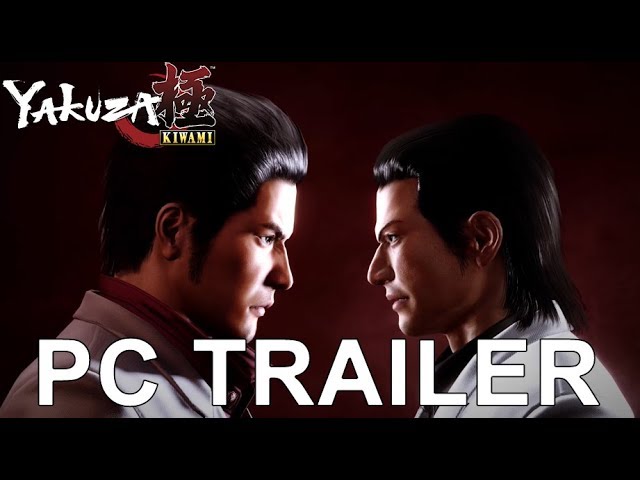 For the PC version, you can add 4K resolutions and uncapped frame rates to the list of new features.
Related: Get more Japan time with the best anime games on PC
If you still haven't dug into the Yakuza series, Yakuza 0 is already on PC and is perhaps the best place to start. Despite being a remake of an older title, Kiwami is essentially a somewhat weaker follow-up to 0. But it does have fan-favourite character Goro Majima popping out of trash cans and traffic cones, and that counts for a lot.