Creative Assembly has just announced a gory new add-on for A Total War: Saga: Thrones of Britannia. The Blood, Sweat, and Spears pack adds an awful lot of blood (and other forms of decapitation and dismemberment) to the strategy game, which is set on the British Isles during the time of the Anglo Saxons.
A particularly poetic press release from Creative Assembly promises "limb-lops, beheadings, and artisanal arterial arcs" for owners of the new pack, which should now be available to purchase on Steam. If you're a long-term fan of the Total War series, you might benefit from the fact that Blood, Sweat, and Spears is free to owners of the similarly-violent Blood & Burning pack for Total War: ATTILA.
Blood & Burning promised blood-spatter, arm severance, and decapitation, and also added the delightful ability to watch your diseased soldiers vomit on the battlefield while idle. Creative Assembly seem to have gone in for a very similar effect with this – the trailer, which you can watch below, is like a cross between the Proms and an Iron Age Tarantino film.
Also available today for Thrones of Britannia is the Allegiance Update. Billed as a major overhaul, its main aim is to incorporate some player feedback into some of the game's balance areas. That means deeper, more granular politics, better battle AI, and a new system for issuing decrees.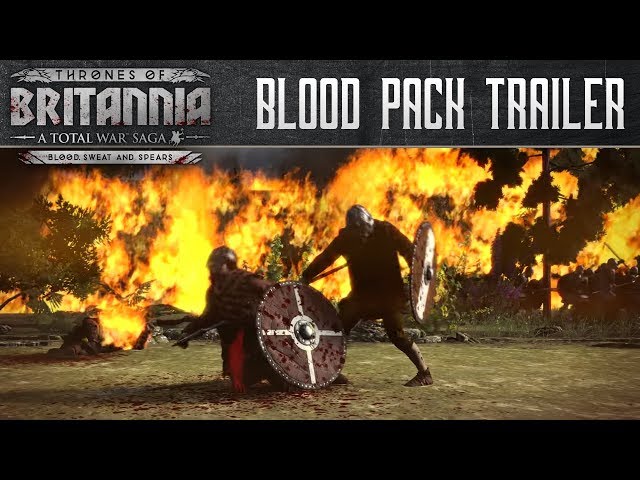 On top of that there's the titular Allegiance mechanic, designed to mirror the difficulties of expanding into a new territory. You can check out what CA have to say about that in the video below.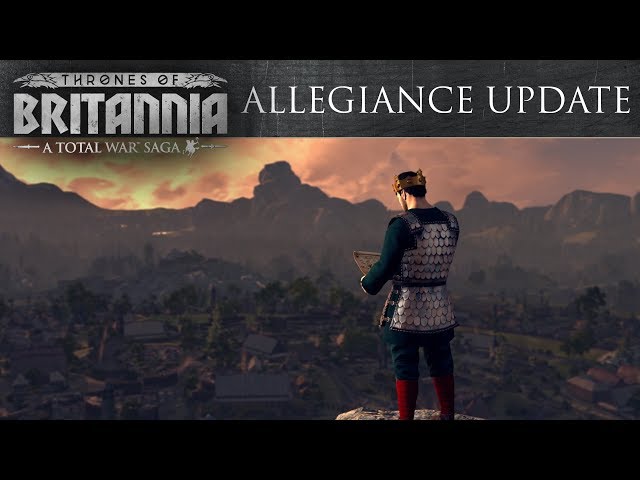 Allegiance should be available from the next time you open the game, but you'll need to opt out of any beta build for the game you've previously been involved in. Blood, Sweat, and Spears should be purchasable on Steam as this article goes live.