Revelations is the first expansion for Age of Wonders: Planetfall, and it'll bring a brand-new faction to the sci-fi strategy game as well as a number of gameplay refinements. These include new units, among which are the cheerful mutated pigs you see in the image above. The announcement was made moments ago in the PDX Con 2019 opening show.
The Heritors are the latest faction to join the fun in Planetfall. They are the descendents of the Es'Teq dynasty, an ancient alien race who put themselves – and in some cases, just their brains – into stasis tombs many thousands of years ago to survive some kind of collapse. As their prophet, the player's job when commanding the Heritors is to oversee their reawakening. They bring their own units, missions, messianic flavour, and secret technology, which is all about draining enemies of their life force and using it to reanimate the Heritors.
The Heritors are joined by a new NPC faction from back in their day, The Forgotten, who are the descendants of those not considered worthy enough to get sealed away in a cosy tomb.
Revelations also adds a new location mechanic: anomaly surveys, which if you've played Total War: Warhammer II, are a bit like its ruin-plundering feature. You can survey such environmental curiosities as alien ruins as part of a mini-quest that unfolds over several turns with branching choices at each stage, much like a choose-your-own-adventure novel. These choices might lead you into combat or yield various rewards. When you're done with a survey, you'll often be left with a new landmark, which you can annex into your empire.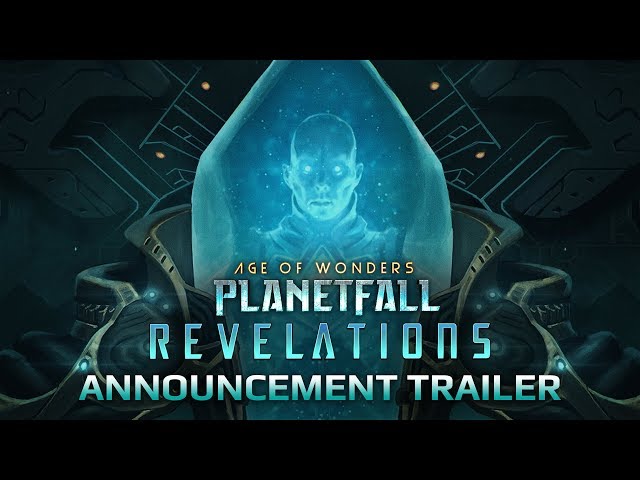 These are the headlines, but Revelations makes a number of smaller tweaks to gameplay based on player feedback. Responding to frustrations about moving troops around in the late-game, Paradox is adding orbital relays, which are essentially teleporters. Naval units are also getting an overhaul to make them more relevant.
As for the mutant pigs – which follow the Cyber Penguin in Age of Wonders' fine tradition of making cute animals terrifying – they are what happens when colonists bio-engineer livestock to feed themselves and don't keep an eye on the results, according to Lennart Sas, co-founder of developer Triumph Studios.
Revelations will release on November 19. You can buy it standalone for $14.99 (£11.39), and it's also part of the Age of Wonders: Planetfall season pass.