The Alienware m15 and m17 laptops led the charge for us gamers over at Dell's Computex event today, with the XPS 13 2-in-1 powered by Intel Ice Lake U taking centre stage for everyone else. But seeing as AMD also just dropped the biggest announcement in gaming this year, the event also seemed like the perfect time to pry into Alienware's gooey extraterrestrial centre and find out if it was hopping on the AMD hype train like everyone else.
Now there's not much hope of Alienware's latest thin and light m15 and m17 laptops receiving a red team transplant anytime soon – these wee laptops just don't have the space to spare.
But Alienware is also a purveyor of desktop rigs, and even one sizable desktop replacement laptop with a fully-fledged desktop processor inside. These are all currently powered by Intel's finest desktop processors, however, we know from talking to Alienware boss Frank Azor last year that the company wants to chase the best performance available – whoever that tech may come from.
And the company has reiterated its quest for the top performance – whatever the technology's provenance – over at Computex. It has even toyed with the idea of AMD systems in its labs.
Read all about it: AMD Ryzen 3000 CPUs will launch on July 7
"So we're always looking at all the technology that's out there," Eddy Goyanes, Alienware brand guru, says at Computex 2019. "I mean, I'd be lying to you if I told you that we didn't have those kinds of samples lying around in our own engineering labs. It just, for us, it's about timing. And we want to make sure that we have the right products out at the right time.
"We're absolutely looking at anything anyone delivers, whether it be AMD, Intel, or Nvidia, or any other any other manufacturer for that matter. It could be anyone. So we're constantly looking at new ways to innovate."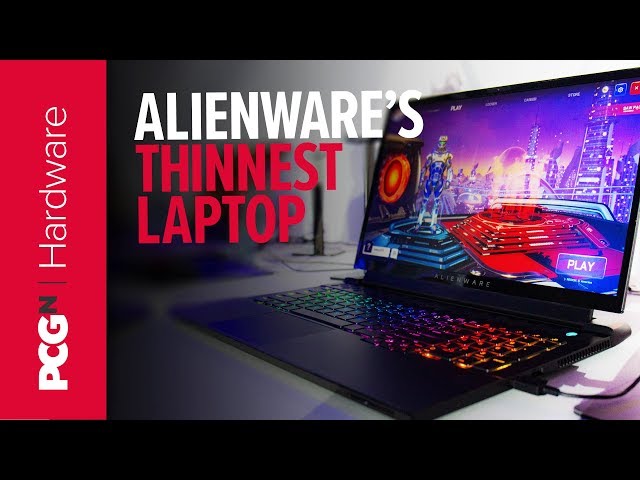 Click for more hardware vids from Computex 2019
So there's always a chance the company will make the significant swap when faced with an alluring prospect – and what better time than now to consider products built around AMD's Ryzen platform. AMD looks to be the one bringing it this year with Ryzen 3000.
And what tech fiend isn't going to be drooling over the idea of a 12-core Ryzen 9 3900X packed into a mobile chassis like that of the Area 51m. Sure, laptop cooling isn't exactly top-notch for power-hungry chips, but if that chassis can just about cool Intel's i9 9900K, there's a good chance AMD's 7nm chip will do just fine. Hot, but fine.