AMD is about to kick off its Computex keynote headed by CEO Dr. Lisa Su. We're expecting big things from the Taiwanese tech show, with the star of the show expected to be Ryzen 3000 CPUs. Either that or everyone here at the conference centre in Taipei will riot. There are even rumours of AMD Navi making an official appearance.
It's sure not to be one to miss – the queue to get in to the venue is already mighty long. But if you haven't been able to head over to Taipei you're in luck. AMD will be streaming the entire show out across the web for you to enjoy – all you have to do is wake up at the right time to watch it.
The show will begin at 10am Taipei time Monday 27 May, 2019, which is 3am BST for all you Albion folk. Sorry. But if you're on the west coast of the US that's just 7pm on Sunday 26 May, 2019. Hopefully AMD can match the scale and gravitas of the Game of Thrones finale for your Sunday night viewing… wouldn't be tough.
The show is about to begin. Make sure not miss a beat using the livestream below.
Need a GPU with that? These are the best graphics cards going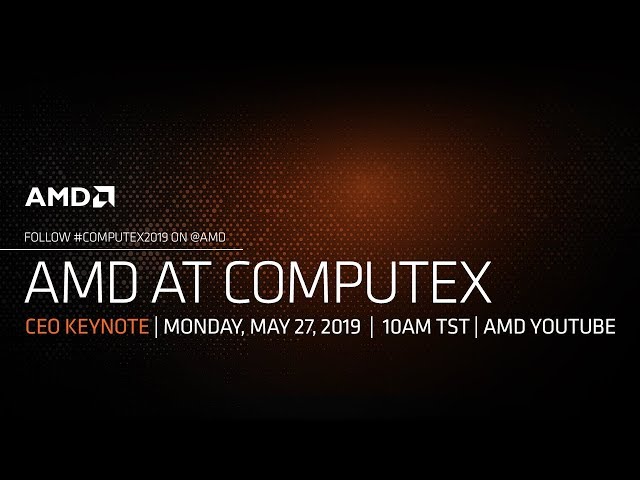 We're live from the show so stay tuned for all the latest announcements from team red straight from Taipei.