One of the biggest players in the graphics card war between Nvidia and AMD has left the building. Well, they will be leaving the building at the end of the year. That's right, Scott Herkelman, the head of the AMD Radeon GPU business, is leaving the company at the end of 2023 after leading the graphics business unit since 2016.
Herkelman announced his plan to leave AMD in a tweet thanking his colleagues and reminiscing over their time "fighting shoulder to shoulder in the trenches together," calling the graphics card world a "wonderful, vibrant industry."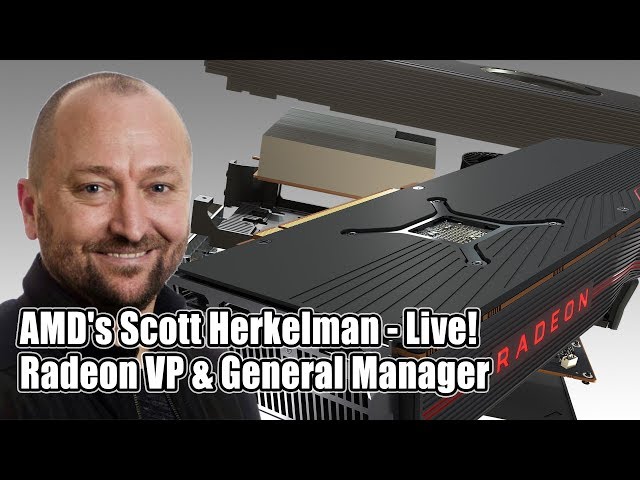 Herkelman's seven years at the helm has seen a lot of change at AMD. When he took over as senior vice president and general manager of AMD's Graphics Business Unit, it had just launched the AMD Radeon RX 460, which had a boost clock speed of 1,200MHz. Seven years on, the latest team red cards are the excellent AMD Radeon RX 7800 XT and less excellent Radeon RX 7700 XT, with the former hitting a boost clock speed of 2,430MHz, more than double that of the RX 460, albeit for a higher tier card within their respective generations.
The tweet announcing his departure also shared hopes that AMD could "one day… beat the final boss", referring, of course, to Nvidia. But as GPUs get increasingly rapid and powerful, how much closer has AMD got to wresting control over the market from team green?
The answer is: no closer at all. In fact, it's gone backward. At least, that's according to the Steam Hardware & Software Survey. When Herkelman took charge in September 2016, AMD presided over a 24.06% market share. The most recent survey, for August 2023, suggests AMD is sitting on just a 15.94% slice of the pie. Meanwhile, Nvidia went from 57.8% to 74.93% market share in that same timeframe. Of course, the Steam Hardware & Software Survey only reflects Steam users, and thus doesn't represent the whole market, but it gives some indication of the full picture.
In recent years, AMD's GPUs have become pretty darn competitive with Nvidia, with the RX 7600 and RX 7800 XT in particular representing high points in the current generation. And Herkelman must take some credit for that. So, why has Nvidia increased its stranglehold on the market?
Well, there's a key factor that's likely proven decisive. One word, four letters: DLSS. Despite AMD scrambling to put together its rival package, FSR, it's never truly provided an answer to Nvidia's proprietary upscaling software. With ray tracing really taking off in the years since Herkelman took the helm at AMD, that could be the difference-maker for many consumers.
The question remains: what can Herkelman's successor do to take the fight to Nvidia in the GPU wars to come? Clearly, producing decent graphics cards at competitive prices isn't quite enough. Beefing up FSR to truly rival DLSS would be a good place to start.
Looking to upgrade your GPU? Despite a changing of the guard at AMD, the war is only hotting up. Check out our guide to the best graphics card to see how Herkelman and his team's efforts stand up against Nvidia right now.