Many Apex Legends players booted up the game this week only to be greeted by Horizon's dulcet Scottish tones – although they didn't know it at the time. Her cryptic video message sent players on a treasure hunt starting at the Firing Range to find out more.
Once there, you can find another video message and a locked Supply Bin. To unlock it, you must take part in Horizon's experiments in your battle royale matches. Another set of quests in hand, you're all set to find out more about this secretive Scot. Alternatively, we've done all the hard work for you; collated a handy Wee Experiment guide for her quests, and explained her abilities, how to unlock her, and when she'll arrive in-game, er, as a playable character rather than a quest giver.
Apex Legends is one of the best battle royale games out there, and new characters always introduce unique and innovative playstyles to take to King's Canyon or World's Edge. Will Horizon dethrone Wraith as one of the best Apex Legends characters, or will she fizzle out and be left to find loot spots across the King's Canyon map like Loba? Only time will tell.
Without any further ado, here is everything we know so far about Horizon, Apex Legends' newest character.
Apex Legends Horizon abilities
Horizon, AKA Dr. Mary Somers, seems to be a bit of a mad Scottish scientist, tinkering on grav-based experiments with you as the lab rat. While nothing has been confirmed at present, we expect Horizon's abilities to match up with the challenges in her A Wee Experiment questline. We think that the Gravity Lifts found across both maps could form a part of her tactical ability. Some kind of portable gravity lift would provide a welcome alternative to Octane's Jump Pad ultimate for traversing the map – albeit in a more vertical manner.
Dataminers have been working hard trying to unearth more about Horizon. Experienced leaker Shrugtal believes that Horizon's passive ability will negate the stun effect when you fall a large distance, and that her ultimate will be some kind of black hole that sucks in enemies and causes AoE damage.
Apex Legends Horizon release date
Provided the new character arrives alongside Season 7, the Apex Legends Horizon release date is November 10.. However, seasoned Apex players will remember Forge (rip) who was teased as the Season 4 legend, and even had his own trailers before being brutally assassinated by Revenant.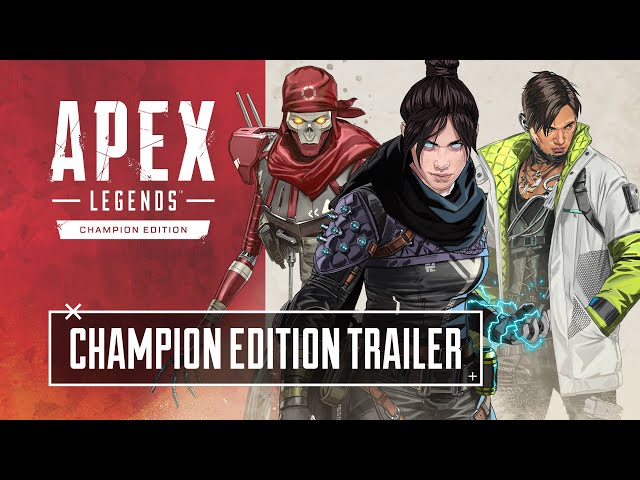 Horizon trailer
Horizon doesn't have an official trailer yet, but you can spot her if you watch the Champion Edition trailer very carefully. She's on the banner in the background of the group shot right near the end at 2.04. Admittedly, this is very blurry, but we'll update this with a new video when she gets a proper trailer.
How to unlock Horizon in Apex Legends
When she becomes available, we expect that you'll be able to unlock Horizon in the same manner as other legends. The usual ways to unlock new characters are:
750 Apex Coins (you can buy 1,000 Apex Coins for $10.00 or £7.99)
12,000 Legend Tokens (if you've been playing for a while, you probably have a bunch of these saved up)
However, as we expect Horizon to be the Season 7 Legend, she will also be available in the Champion Edition, aimed at new Apex Legends players. This costs $39.99 (£31.99) and includes all Legends to date, as well as Season 7's offering. If Horizon shows her face in Season 7 as we expect, she'll be a part of this deal, which also gives players six legendary skins and 1,000 Apex Coins – enough to grab the Season 7 battle pass!
Additional reporting by Dustin Bailey.