Battlefield V has been delayed by a month. A tweet from Battlefield's official Twitter account posted earlier this afternoon confirms that the game will now release on November 20, a little over a month after the initially planned launch date of October 19.
In an update linked within that tweet, Oskar Gabrielson, general manager at developer DICE, confirmed that "Battlefield V will have a new launch date," and offers some of the reasoning behind the company's decision. Gabrielson says that over the summer at shows like E3 and Gamescom, as well as in the game's closed alphas, "we've had tens of thousands of players get their hands on the game." While some of the feedback from those players has already made its way into the game, there's apparently still work to do.
All those players have "spurred us to make some meaningful improvements to the core gameplay experience, including adjusting the gameplay tempo, improving soldier visibility and reducing player friction." These changes will make their way, in some way, into the open beta that begins next week, on September 6.
Gabrielson says that the team is preparing for more feedback from that beta, and are moving the launch date "to take the time to continue to make some final adjustments to core gameplay, and to ensure we really deliver on Tides of War."
It's also worth pointing out that, as well as allowing for more time to develop, moving the Battlefield V release date back puts the game into a very different release window. Now, it's closest major competitors will be Hitman 2 and Fallout 76, two very different games appealing to largely different audiences. In October, however, Battlefield V – which has already been attached to rumours of poor sales – would have had to compete with Call of Duty: Black Ops 4, as well as the release of Red Dead Redemption 2.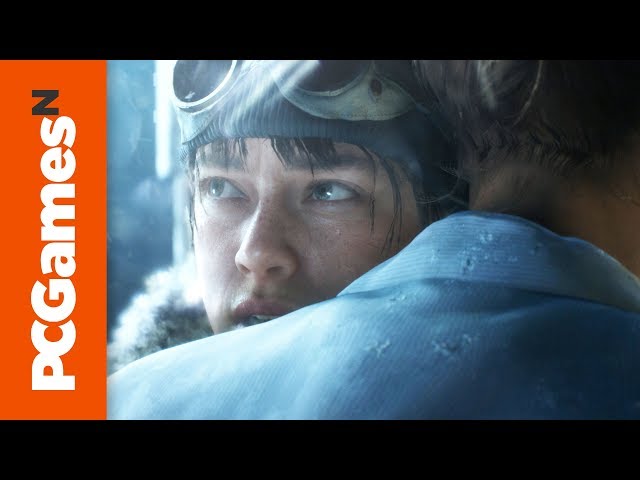 You can check out Gabrielson's full statement here. This obviously means that the Battlefield V release date has changed, so you'll now have to wait three more months to get your hands on it. To keep you occupied until then, check out our gameplay footage of the game's Rotterdam map in the video above.