Battletoads will be available on Xbox Game Pass, Microsoft has just confirmed at its E3 2019 conference. The classic (and widely meme-able) arcade game will return via the subscription service, and while we don't have a release date just yet, Microsoft says that the wait for the game "is almost over."
A brash trailer revealed during Microsoft's conference declares loudly that the charmingly-named Zitz, Pimple, and Rash will be heading to the Xbox Game Pass "for their biggest battle yet." As well as a great big brawl, the trailer also reveals that players will be able to play as all three toads at once – sort of. Three player couch co-op will allow all three toads to get in on the fight at the same time.
Other than that, details are pretty scarce, but we do at least get a look at the game's Saturday morning cartoon-style violence. There's even a peek at Porkshank, one of the bosses that you'll be coming up against over the course of the game.
You can check out the trailer in the video below: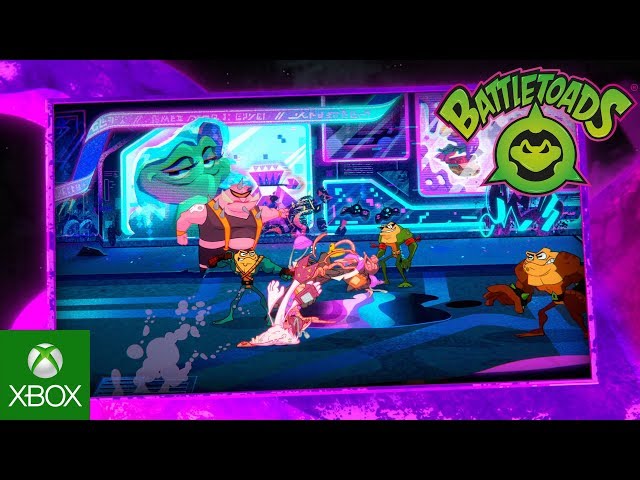 It's not clear whether Battletoads will be one of the many games that is set to launch on the Xbox Game Pass on the same day as its wider release, although if you're itching for new releases, there are plenty of other titles that will be hitting the subscription service on day one.