May 1, 2019 You won't have to make use of instanced loot in Borderlands 3.
Borderlands 3's instanced loot will be optional. In a presentation at the game's official reveal event, Randy Pitchford, CEO of developer Gearbox Studios, confirmed that players will be able to opt out of the system, which prevents co-op partners from swiping your gear.
During the presentation, Pitchford explained 'loot instancing'. Put simply, the items that players receive during the game will be unique to them. If one player picks up a gun, another player won't be affected. Pitchford also said that "the loot, the weapons, everything automatically balances to the level of the player so that everybody has a good time."
That means that players who get ahead of their co-op partners won't have a distinct advantage, keeping the playing field relatively level no matter how far through the game you've progressed. However, while a previous store page suggested that this could be the only way to play the game in co-op, and that loot would be "yours alone." Pitchford made clear that loot instancing was an "optional feature" in the game, and that it could be turned off.
That was always very much a first-come, first-served basis, by which the player who found the loot would be the one to claim the spoils. Among my friends and I, that lead to plenty of people swooping in to nick a legendary prize, but also meant that we spent more time trying to collaborate around our specific builds.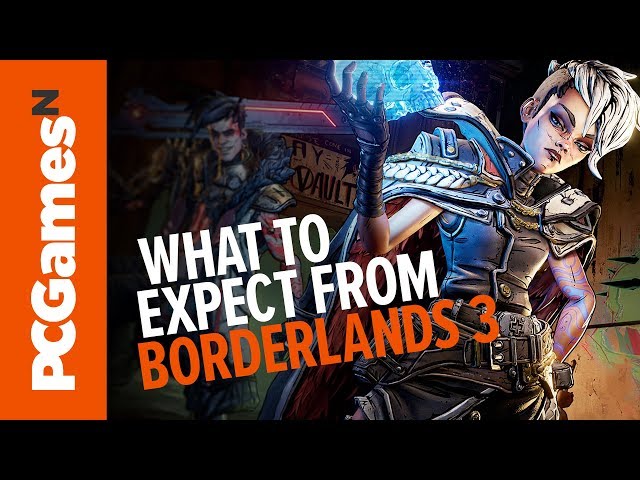 The snipers went to the sniper class, of course, while I preferred to have a shotgun, playing as a Roland or Axton so I could mop up any bandits foolish enough to stray too close to my turret barrages.
Related: Borderlands 3 will have split-screen, but only on console
The new system should, however, make it easier to see more of Borderlands 3's arsenal of one billion guns. The store page mentions guns with self-propelling bullet shields, rifles that "spawn fire-spewing volcanoes," and "guns that grow legs and chase down enemies while hurling verbal insults." It's promising to be quite the collection.