Command and Conquer is one of the PC community's most beloved old games, loved in part for its laughably dated full-motion video. Since C&C Remastered was announced, fans have wondered how that FMV would be updated for modern resolutions, and now we finally have an answer. The original tapes are lost to time, so we're getting an AI-driven upscale that's providing impressive results despite its limitations.
The upscale process smooths out the pixelated original footage to look a bit less blocky, and interpolates the footage from 15fps to 30fps. (The enhanced motion looks far better than the 60fps interpolation for film you might've seen in the past.)
The footage actually draws from the console versions of C&C, since they used MPEG video rather than the lower-quality VQAs on PC. That means that formerly console-exclusive scenes will now be in the remasters, though a handful of scenes that didn't make it to console back in the day will be built from the lower-quality VQA files.
Jim Vessella explains the lengthy but ultimately fruitless process to get the original tapes back in the video below, but that effort did provide some bonuses – over four hours of behind-the-scenes material from the original shoots that has never been seen before. That'll be provided in the remasters with a new bonus gallery, and you'll unlock new material with every mission completed.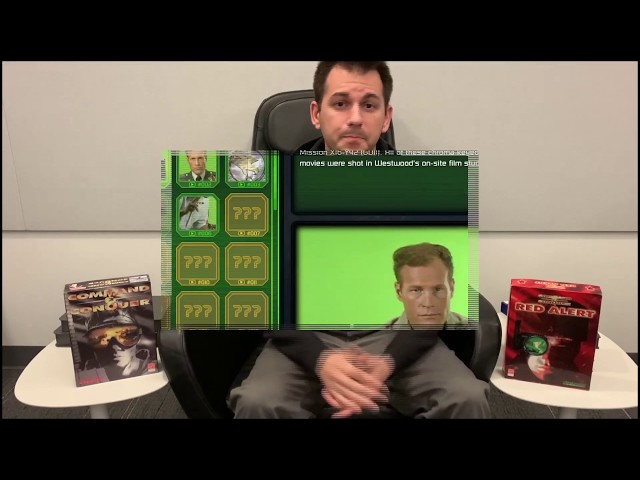 You can see a clip of the remastered FMV at the 11:20 mark.