Valve has been iterating on the Counter-Strike formula for decades now, but that doesn't man there's not plenty of room for the game's active community to add their own twist on the formula. And thanks to another of the developer's titles, one modder has come up with a more arcade-y version of the classic shooter.
Developed by Mark Mocherad, Polystrike is a top-down version of the iconic FPS. Mocherad bills his game as a "recreation of the classic Counter-Strike," complete with the game's economy system. The game's impressive arsenal of weapons is present, along with versions of some of its classic maps – including Dust 2 – which have been specially redesigned for Polystrike's new perspective.
While Polystrike pays homage to Counter-Strike, it owes its existence to another Valve title. Built in the Source 2 engine, Mocherad says that the project is currently available as a custom game mode within the Dota 2 client, a partnership which seems to have contributed to some of Polystrike's visual style
You can check out some alpha footage of the game in the video below, showing off the Dust 2 map, and an idea of how Counter-Strike works when translated into a top-down perspective.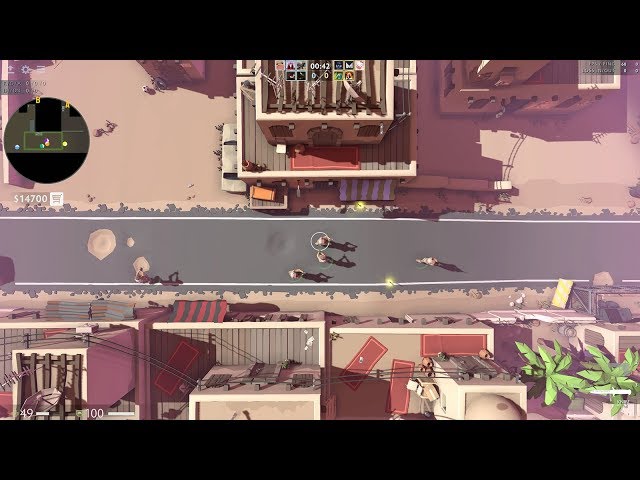 Overall, I'm pretty impressed. I can't imagine that snipers are quite as effective in this particular version of the game, but the way in which Polystrike takes lines of sight into effect is reminiscent of the game itself, and Mocherad seems to have nailed many of the game's core mechanics, from bomb planting to smoke grenade and molotov cocktails.
If you want to try out Polystrike for yourself, you can access the alpha by donating to Mocherad's Patreon. The game will eventually be available for free, and is currently set to release some time in 2019.