You're probably aware that Cyberpunk 2077 got its first public reveal trailer earlier this week. After months of tantalising snippets of information from those members of the press lucky enough to see the game at either E3 or Gamescom, players' prayers were finally answered as CDPR streamed the entire 48-minute gameplay demo on Twitch.
That stream became the most watched stream for an upcoming game so far this year. CDPR's official stream peaked at 288,000 viewers, while accounting for restreams takes that total all the way up to 459,000 at the heights of the stream's viewership (data via Githyp).
Somewhat unsurprisingly, the nine hours of cryptic messaging that came before the reveal of the actual gameplay saw less attention, but that didn't mean no-one was watching – numbers for that were into the tens of thousands, before a significant spike once the footage was actually revealed. Githyp also notes that around 100,000 people have also watched CDPR's official Twitch VOD since Monday, while the relevant YouTube video has racked up nearly 5 million views at time of writing.
Those Twitch figures made Cyberpunk 2077 the biggest game on the platform for a while, temporarily removing Fortnite from its near-permanent throne. It also, as previously mentioned, became the most-watched stream for a newly-released game this year. It left God of War's 283,000 and Sea of Thieves' 259,000 well in its wake, while more than doubling the Black Ops 4 first look's peak of 204,000.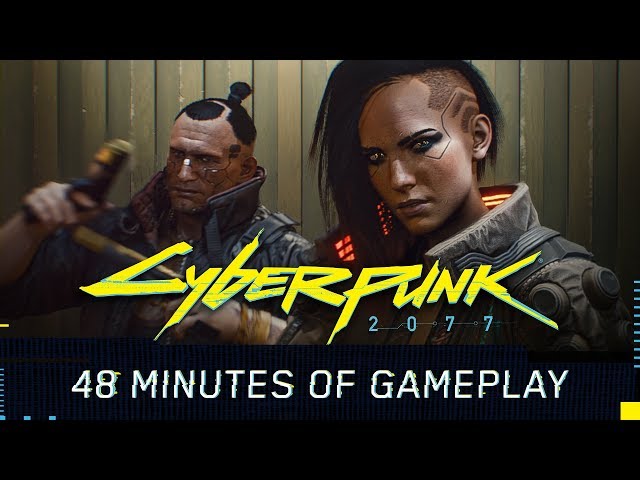 There is, of course, no sign of the Cyberpunk 2077 release date. CDPR say they're still "deep in development" on the game, so I wouldn't say we'll see it any time particularly soon. The good news, however, is that you've got nearly an hour of gameplay to watch to help tide you over until release – check it out above.