Cyberpunk 2077 was just announced as an Nvidia RTX title over at E3 and I've been out the back of the Samurai bar at the CD Projekt Red booth to see how the neon noir underbelly of Night City shapes up with RTX turned all the way up… sort of.
The dystopic future of Cyberpunk 2077 will be available for you to play on April 16, 2020, but its developers have been over at E3 to tease us with 45 minutes of gameplay before that day arrives – this time with RTX on. Real-time ray tracing can be used for a number of effects – including reflections, shadows, and illumination – and Cyberpunk 2077 is so far fitted with ray traced ambient occlusion and diffused illumination.
Ambient occlusion is a low-impact effect that casts short rays from corners and crevices in order to accurately portray objects and small portions of a scene that reside in low-light. That's an effect that is traditionally taken care of by screen space ambient occlusion (SSAO). As such, it's the less impactful implementation of the two within Cyberpunk 2077, adding just a little complementary depth to the scene.
Rather it's the diffused illumination that stands out. This effect accurately portrays the way light reflects from one object and illuminates others around it. One clear example is the screenshot below, in which the light from the illuminated signs is seen bouncing back off the surrounding floor.
Read more: These are the best graphics cards in 2019
This effect has been rolled out in full force during the final boss battle of the E3 demo. V, the playable character of your own design, is locked into the lobby of an abandoned cinema with an irate gang leader that wants to hack you to bits, both digitally and physically. A close-combat battle ensues, with heaps of visual FX engulfing the scene, illuminated across one of the few glossy, polished floors in the building. This scene evidently a shining example of what's to come.
Once you're back out into the harsh city streets of the Pacifica district, it's the puddles filling the cracks and potholes in the broken streets that display the illumination tech best. CD Projekt Red has implemented a dynamic light system within the game, with a full day and night cycle, and the changing lighting conditions are accurately depicted through the murky standing water.
But overall the implementation has been a light touch, at least so far in the game's development. CD Projekt Red has been selective over where and when ray tracing is used, carefully crafting the demo environment to limit its scope. That's easily done in the messy corridors and broken streets of Pacifica – the run-down district of Night City where this demo takes place – with objects and dirt littering the floor to obscure what may otherwise be illuminated by nearby light sources.
You can see this in the screenshot Nvidia provided below. Two sets of lights taken from the exact same scene: one illuminates the floor below, while the other is obstructed from view by cardboard.
The game's release is still nearly a year out and there's a chance that RTX will be implemented more extensively as that launch date creeps closer. Potentially we will also see a more heavy-handed approach to RTX in the clinical corporate districts.
But nothing ramps up the workload quite like ray tracing. The Cyberpunk 2077 demo ran smoothly on the surface but the exact graphics settings remain a mystery. We can only assume the pretties were cranked up to 11 during the demo to dazzle and impress, but that will almost certainly be powered by serious, professional silicon behind the curtains. Adding a heap of DXR compute on top of all that could push this title over the edge for most of our humble rigs, so keeping the rec specs in check will surely be a key consideration at this point in the game's development.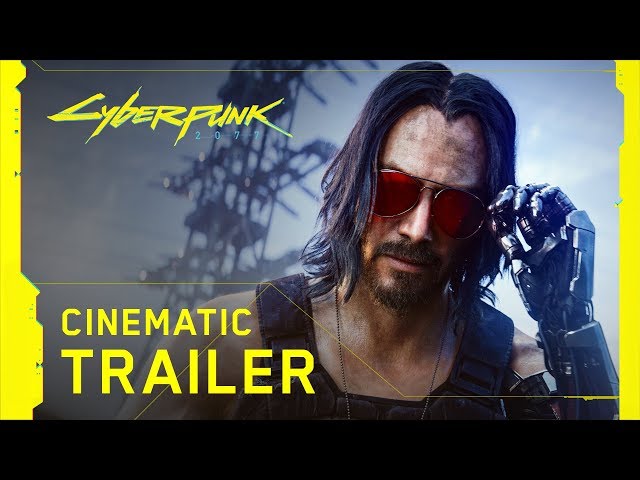 But there might be a saving grace. Back when Battlefield V first launched the ray tracing formula was a little off. The DICE team, along with some help from Nvidia, implemented a fix shortly after launch, improving performance considerably. If that momentum continues with each RTX game launch following, by the time 2020 rolls around ray tracing could be in its best shape yet – especially if rumours of brand new Super RTX 20-series graphics cards with increased ray tracing chops are true. And Cyberpunk may be in a strong position to offer one of the most optimised ray tracing experiences at its launch.
From what we saw here at E3, it seems CD Projekt Red has been conservative with the RTX roll-out for now. Cyberpunk will undoubtedly be a stunning title, and real-time ray tracing looks to be adding another extra layer of depth on top of the already impressive rasterised graphics at its core.