A huge new Darkest Dungeon mod overhauls the game entirely, adding new enemies, story quests, characters, and more to Red Hook's gothic roguelike adventure. Excited? Well, it's out now, and it's free.
Black Reliquary may as well be an expansion to Darkest Dungeon given the amount of changes it makes. Adding new characters, a new story, and so much more, the highly anticipated mod has finally been unleashed upon the world.
"Black Reliquary is a complete overhaul mod for Darkest Dungeon that harnesses the original systems whilst building upon, refining, or transforming nearly every single aspect of them," developer Team Reliquary writes. "This mod features an entire new story and campaign in an exotic new desert locale, with fully voiced narration and an original soundtrack. Venture into The Valley, reach the Black Reliquary, and reveal its ancient secrets."
While the mod itself is free, it does require a copy of Darkest Dungeon to play, as well as the Crimson Court and Shieldbreaker DLCs. If you don't own these, a bundle featuring both DLCs and the base game is currently available on Steam.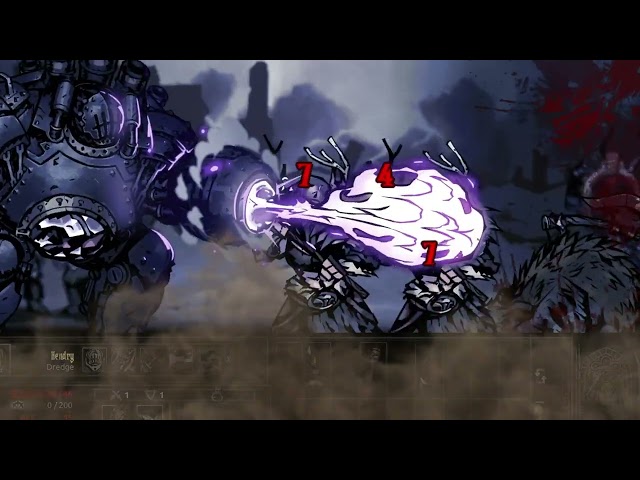 Black Reliquary is the perfect way to kill time ahead of the Darkest Dungeon 2 release date, which is set for May 8. Ahead of the sequel, PCGamesN chatted to Red Hook at GDC 2023, where they revealed that Darkest Dungeon 2 DLC will be coming, and that it will allow the devs to "keep making cool things." No pricey battle passes or store cosmetics here, folks.
While we don't have to wait too long for the next chapter of the Darkest Dungeon story, we have a list of the best strategy games, as well as the best turn-based RPGs to keep you busy if you manage to topple the titans that lay dormant in The Valley.