Spoilers be damned, Bungie wants you to know right up front that Cayde-6 is going to die in Destiny 2's Forsaken expansion. The studio said as much at E3, and today they've released the cinematic depicting his end, called Last Stand of the Gunslinger. If you're into the thought of watching a favourite character die, then keep on scrolling.
Forsaken opens with you and Cayde investigating a prison break – naturally, things go wrong. The cinematic opens with him buried under a pile of rubble, escaping only to find himself surrounded by enemies – cue the "cue the ominous music" line and expected bravado. The ensuing battle is dominated by a lot of very cool moves that aren't quite enough to get Cayde out of this jam.
Cayde pops Golden Gun and gets knocked out of it a moment later – something players can certainly empathize with – eventually losing his gun, getting knocked down, and then in both proverbial and literal senses finding himself kicked while he's down. (That horn kill is sick, though.)
His Ghost is destroyed. Then comes the flaming morning star. Cayde intones "I'm coming home, Ace," before the swing comes – then hard cut, massive hole in the wall, and he's gone.
You can watch the death in all its glory below.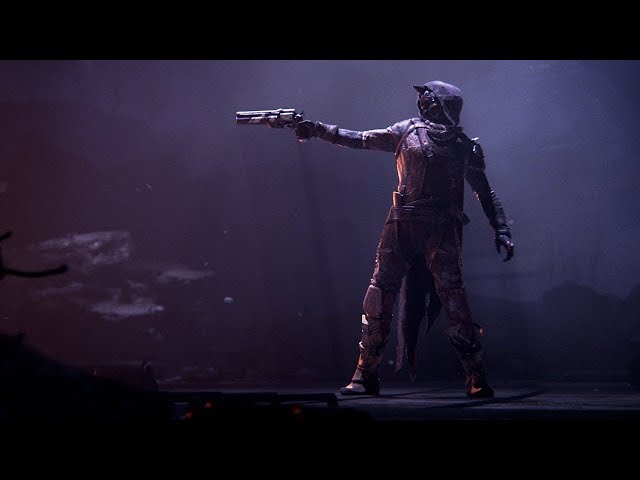 I'd like to point out, however, that we never see a body – that's number one on the list of loopholes for escaping fictional deaths – but I may be grasping at straws. We'll see how it all plays out on the Destiny 2: Forsaken release date. There was a spoiler-filled Forsaken leak that purports to detail what happens, though no info on where Cayde's death leads.