In my humble opinion, last year's series of Doctor Who marked something of a return to form for the decades-old sci-fi franchise. Sadly, however, the BBC has already confirmed that Jodie Whittaker and the gang won't be returning in 2019, and that we'll be waiting until early 2020 for our next trip in the TARDIS.
But if that simply won't do, a new VR game promises to tide you over until the release of the new episodes. Doctor Who: The Edge of Time is a feature-length game starring Jodie Whittaker, and is set to release in September 2019.
This being the world of Doctor Who, alien weaponry is out of the question, and you won't be taking on your enemies with any greater firepower than your sonic screwdriver. Unfortunately, however, that doesn't mean that your foes will be any less deadly. A teaser trailer, which you can check out further down this article, reveals that both Daleks and the Weeping Angels will appear in the game, which seems like a good way to get me cowering behind the sofa.
That also means that the stakes are pretty high. As well as finding your way past both classic and new monsters, you'll be tackling the spread of a virus that threatens to rip reality apart if left unchecked. To combat it, you'll be steering the TARDIS across time and space in an attempt to save the universe.
Time and Relative Dimensions in: Space games
The Edge of Time is in development by Maze Theory, a VR-exclusive studio whose developers hail from both Activision and Sony. As well as the Doctor Who title, the studio is working on a game based on another BBC TV show, period crime drama Peaky Blinders.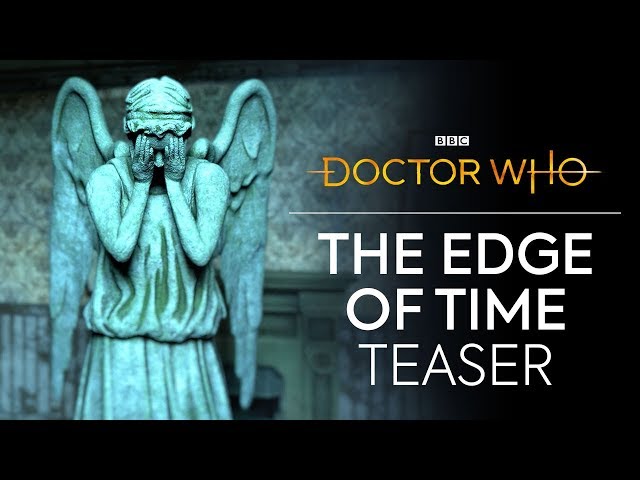 While it might have been interesting to see some of sci-fi's most classic monsters brought to life in virtual reality, I can confirm I am very much not willing to come face to face with an actual Dalek. I've lived in abject fear of them since 2005's The Parting of the Ways, and this just seems like a good way to irreversibly freak me out.