Man, Commandos was great. Its distinctive brand of thoughtful, squad-based real-time tactics was groundbreaking back in the day, and though it's been taken in all sorts of directions since, it hasn't to my knowledge been mixed with colour saturated pixel art and a bombastic G.I. Joe/A-Team aesthetic. Until now.
In Dog Duty you control a squad of misfits as they take on the Evil Octopus Commander, a Bond villain with a private army and a bunch of nasty inventions, including an octo-tank. It looks a little more action-packed than Commandos, with more focus on shooting than stealth, boss fights, and even a bit of vehicular combat, but that's no bad thing if you like explosions.
You'll control a squad of three characters as they wreak chaos, destroy enemy bases, and take down "evil octo-bosses". These include an octo-tank, octoplane, and octo-jumper, each situated in a different biome – from deserts to rivers and swamps. During your quest you'll ride freely around the world, fighting on top of whichever moving vehicle you can find, including boats and armoured cars. Ultimately, you'll confront the Octopus Commander in his walled capital.
Dog Duty is the most ambitious project yet from two-person Brazilian team Zanardi&Liza. Its audience seems to enjoy it so far, having rated the game 91% positive since it launched in Steam Early Access just a couple of weeks ago. Sound good? Check out the Early Access trailer for a further taste of the action: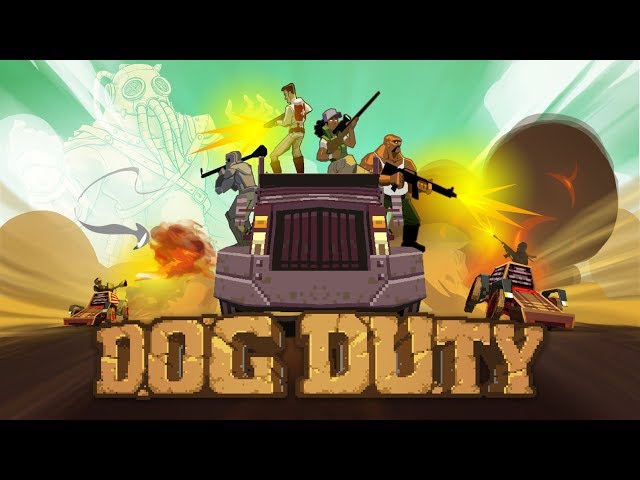 If you'd like to get involved, you can trade currency for certainty and purchase it on Steam for $9.99 (£7.19), but we also have 20 codes to give away entirely for free. If you want a chance of winning, then you need to enter the competition via the widget below. Complete the one action available and you're done.
We'll also need your email address so we can send you a code upon winning – we won't send you spam, we promise. Please read our terms and conditions before you enter.
While you're here, give us a Like over on the PCGamesN Facebook page, or follow us on Twitter, and we'll keep you up to date on all our future giveaways. You can find loads more freebies in our handy best free PC games feature!