It's been a long time since we've had any games based on the Dune franchise, but now it looks like we'll be getting at least three games in the next six years – including a Dune MMO.
The developers making these new games are Funcom, the studio behind Conan Exiles and the holders of the various Robert E Howard properties, such as Conan the Barbarian and Solomon Kane.
Funcom has just announced that it is partnering with Legendary Pictures to work on games based on Frank Herbert's Dune over the next six years. Legendary own the film and TV rights to the franchise, and are currently working on a new Dune movie to be released in 2020, directed by Blade Runner 2049's Denis Villeneuve. Funcom has not revealed whether the new games will tie into the movie or not.
The first of the three games will be in the "Open World Multiplayer" genre – a fancy way of saying "MMO" – and will begin pre-production at Funcom's internal development studio at Oslo later this year, so we presumably won't be seeing it for several years.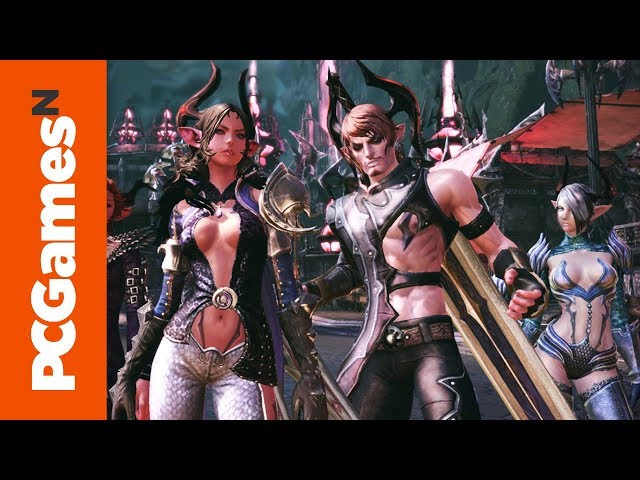 The press release makes no mention about what the other two games will be, but it seems like they may also be developed by Funcom – rather than outsourced the way that Funcom has with the Conan the Barbarian license, such as with Petroglyph's upcoming Conan Unconquered RTS. However, unless they are quite small games (such as a mobile title) it seems unlikely either will arrive alongside the new Dune movie's release next year.
Related: check out the best MMOs on PC
"Funcom has a strong history of working with beloved sci-fi/fantasy intellectual properties including our bestsellers Age of Conan and Conan Exiles," said Funcom CEO, Rui Casais, in a statement. "So many of us at Funcom, myself included, are huge fans of Frank Herbert's work and we are thrilled to have the opportunity to collaborate with Legendary to bring the iconic Dune universe to life for gamers all over the globe."