If Fallout 76 isn't quite living up to your expectations and you're finding yourself harking back to the good old days of 3D Fallout, you may be interested to learn that one fan is looking to make that happen. YouTuber Bearly Regal, who recreates their favourite game environments in Lego Worlds, has put together a teaser trailer showing off a particularly blocky take on Fallout 3.
If you're not familiar with Lego Worlds, it's a sandbox game developed by Traveller's Tales, the team behind the Lego games, which include adaptations of the Star Wars, Batman, and Jurassic World franchises. Players are able to use Lego Blocks to create whatever they please, and Bearly Regal has previously created worlds based on Metal Gear Solid, Fortnite Battle Royale, and Pokemon.
The Fallout teaser trailer, which you can watch below, is based on the original Fallout 3 teaser trailer. Set to the rendition of 'I Don't Want to Set the World on Fire' made famous by the RPG, the trailer pans out from a Lego build of a ruined bus in the suburbs of Washington D.C.
There are plenty of little details from the original trailer recreated in the Lego version, from the hula dancer on the bus dashboard to its shattered windows. As we get away from the bus, you can see a blocky version of the Washington Monument in the distance, before the trailer ends on a surprisingly cheerful Lego version of a member of the Brotherhood of Steel.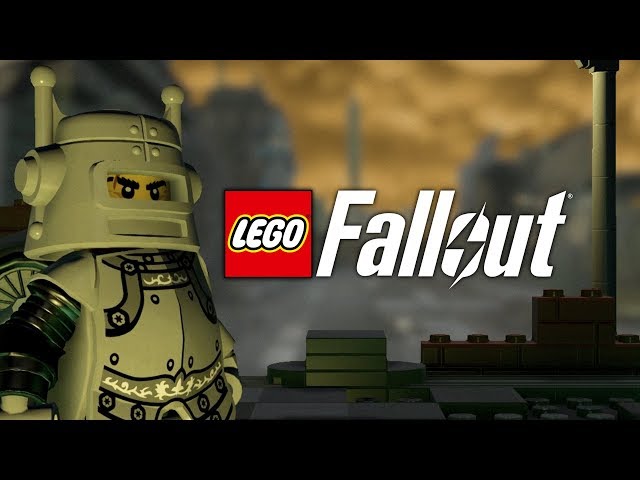 There's already been a pretty positive response to the video, poking some fun at Fallout 76 but praising Bearly Regal for their recreation. Other viewers have taken the opportunity to call for official Fallout Lego sets, and to ask Traveller's Tales for their own Lego Fallout game.
According to the trailer, the full Lego Worlds recreation of the game took nearly 100 hours and more than 2 million bricks to build. It'll feature ghouls, working radiation, and settlements that will call for your aid when they come under attack. Sadly, however, this version of the game won't feature the iconic Preston Garvey, but who's to say what could be added to the game in future?