Square Enix gave us our first proper look at upcoming Final Fantasy XIV: Shadowbringers at this year's E3, ushering in its summer release with a world premiere launch trailer. Judging by the trailer (included below), and what we have recently learned about the MMORPG game's third expansion, it looks like Shadowbringers will come packed with some exciting new content for players to get their teeth into.
The trailer introduces the expansion's core scenario quest – to become Warriors of Darkness, after so long fighting Final Fantasy XIV: A Realm Reborn's fearsome foes as Warriors of Light. It says "across time and space, a voice beckons the warrior of light. To a land consumed by primordial light – the First. The truth must be known… and a hero harness light and dark. The time has come to shatter the tyranny of light. Become what you must. Become the Warrior of Darkness".
Sounds like you'll be in for a challenge, then – it seems that all of the game so far, through previous expansions Heavensward and Stormblood, has been leading to something pretty big in Shadowbringers. Having championed the light you must now take on the dark to restore balance to the world.
In the footage we see the heroes kitted out in black attire, surrounded by iridescent, darkness-tinged skies and forests, and coming face-to-face with some pretty serious-looking enemies. Environments that make an appearance include the deceptively lavish town Eulmore and characters featured include the new Pixies beast tribe, whose Primal will be Titania – a boss you'll have to take out in an eight-player trial. Check out the trailer below and get your fill of the upcoming action.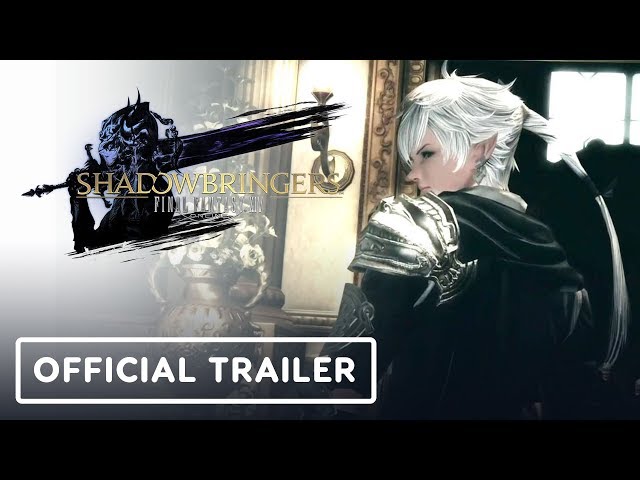 If you're excited to get started as a Warrior or Darkness, luckily you won't have to wait too long now – it drops July 2. The only thing you'll have to decide is whether to go for the standard, digital collector's, or collector's edition. Pre-order and you'll get early access to the expansion.