The Hollywood blockbusters of the next generation will be based on videogames – specifically including Fortnite and Minecraft, according to Paradox's chief business development officer Shams Jorjani.
Jorjani cites the massive hits of the Marvel Cinematic Universe in his reasoning: "Marvel is largely based on comics and other types of entertainment that kids enjoyed in the '70s and '80s. In 20 years' time, all the big IPs are going to be based on videogames that our generation played". Marvel's wild success in adapting its beloved comic books is setting the pace for the film industry today – Avengers: Endgame's box office numbers were just shy of $2.8 billion.
Ultimately, Jorjani reckons "there's going to be a huge Fortnite movie in like 30 years," because by then, both creators and audiences will be driven by nostalgia for the games they played as kids in the same way that they are today for comic books. "It's going to dominate all media. To [kids today] Fortnite and Minecraft are religion, it's going to take over everything." I wonder if the Pope knows that…
It's no secret that Fortnite is doing perfectly fine within the realm of games. Fortnite developer Epic Games made three billion last year alone – and that's profit, not revenue – thanks largely to the monstrous battle royale.
Of course films and videogames already have some crossovers. Some of the most successful franchises of all time had films (though let's not talk about the live action Mario film, shall we?) Jorjani could very well be right in thinking that one day these child-friendly games will be reworked for a film or two, but he also cites Stranger Things as another contemporary example, suggesting that references to Fortnite will come in more subtle forms, too.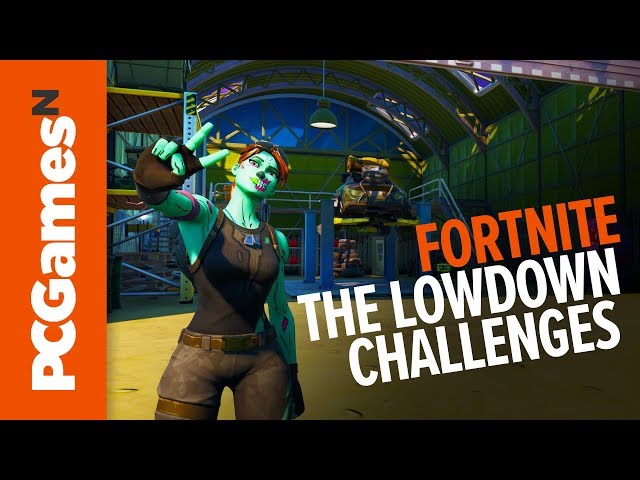 "The reason why Stranger Things and these things are doing really well is because it just hearkens back to the stuff – the people who grew up in the '80s are now super successful professionals and can choose exactly what they want to work on, and they choose their childhood stuff." If you've been living under a rock, Stranger Things is a horror series streaming on Netflix that is set in the '80s and full of nostalgia for the period, with many faithfully recreated references to '80s fads, games, and food.
It's all-but-certain Fortnite and Minecraft will spread across culture as today's gamers continue to grow into tomorrow's consumers, but to what extent remains to be seen – we'll just have to wait and see if a dedicated film will ever come out.