At the PC Gaming Show 2023, developers 11 Bit Studios formally announce the release date for Frostpunk 2, a sequel to the award-winning survival city building game. Thirty years have passed since the events of the first game, and years of whiteouts have changed not only the world but the people in it as well. In Frostpunk 2, we face an era of possible prolific expansion even with life-preserving supplies running low and rebellion on the horizon. Players will be confronted with the reality that, once people believe they have tamed the frost, the bonds of survival fade and human nature comes into play.
In this new trailer, we see many familiar themes from the first Frostpunk. Of course, snow, frost, and cold are front and center in this bleak world. We see the lumbering Heat Generator Tower, an enormous structure that is the only source of heat and power for a city. Piled, discarded corpses can even be seen on the outskirts of the city, a harsh reminder of the reality these people live in.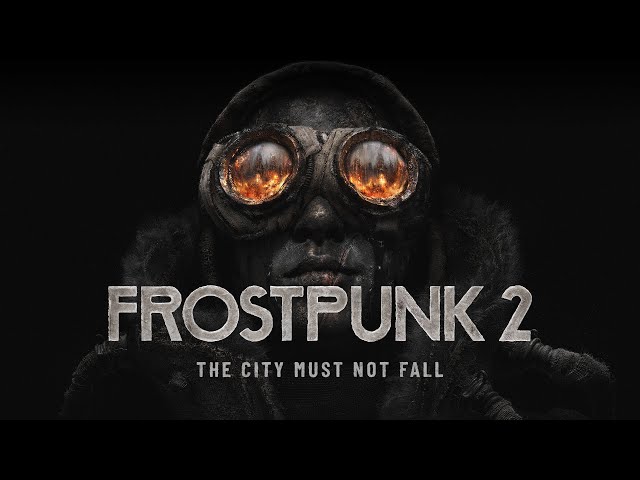 But make no mistake, things have changed and we have moved forward. Crude oil is a constant throughout the trailer. Whether it's bubbling violently to the tempo of the trailer or smeared on the faces of workers, it seems oil will take a key role in Frostpunk 2.
We can see that the city itself has not only grown in size but in capability and technology; instead of streets being lit by open flames, they are now lit by electrical light strips. The streets themselves have gone from wooden planks and scrap on the ground to cobbled stone walkways and alleys. In some shots, we can even see what looks like elevated metal walkways or highways, inside of which can be found piping, presumably carrying oil.
The last major area shown in the trailer is the people. We see a riot taking place, with fire reaching high into the sky and firebombs being thrown into crowds. Before our eyes, this well-established civilization, unharmed by the cold, tears itself apart with fire and flame.
Jakyb Stokalski, game Co-Director and Design Director at 11 Bit Studios, backs this up by saying, "This time the inner turmoils, sparked by rising social differences, mean that players will be facing new kinds of threats that are beyond the bare survival from the first game."
Frostpunk 2 Release Date
The Frostpunk 2 is set for sometime in 2024 and can be added to your wishlist on Steam, Epic Games Store, and GOG.com. We have no specific date or month as of yet but when we learn more, we will be sure to keep you up to date.
While you wait to learn more about Frostpunk 2, why not check out the best survival games on PC? If you are feeling adventurous and don't mind exploring new ground, you could check out the best PC games right now.