Black Mirror: Bandersnatch has brought together game-playing audiences and those who prefer to simply watch their choice of entertainment. It's a choose-your-own-adventure game made for the Netflix generation and seems to have been a big hit. If it pulled you in, coaxing you into staying up all night just to see as many endings as possible, then you're probably on the lookout for more media like it. That's where we come in.
Choose-your-own-adventure games have been around for decades – first appearing as gamebooks – and while their popularity has dipped at times it has also risen again and taken new forms. Some of the earliest PC games were text adventures but they were beaten out by graphics technology.
Then, in the early 1990s, as FMV advanced we got our first wave of interactive movies. More recently, adventure games have undergone a revitalisation, with developers exploring and experimenting with the format to create surprising new narratives.
But Bandersnatch is more than its moving parts. So when pulling out games like Bandersnatch that are worth playing we've also looked for ones that mess with metanarrative, involve computer glitches, or encourage distrust in narrators and technology.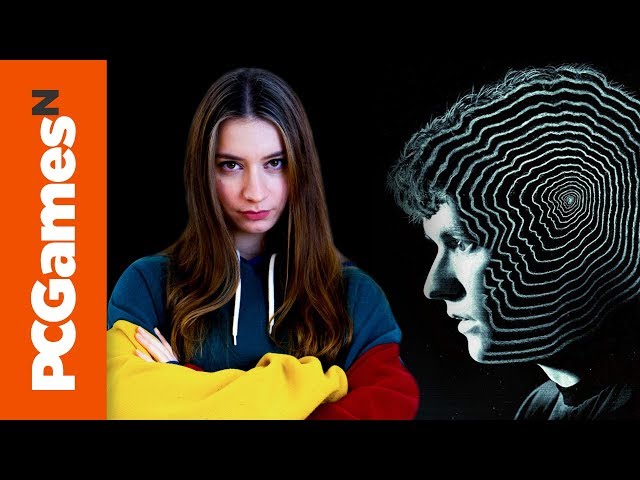 What you'll find below, then, are a list of games that should satisfy your need for more Bandersnatch.
Stories Untold
Spread across four haunting episodes, Stories Untold explores many of the same themes as Bandersnatch, even starting with you sat in front of an '80s-style computer playing a text adventure. It quickly takes a turn, with the words you read on screen having an effect on the world outside of it, then the game starts telling you about the creature creeping into the room behind you…
The three episodes that follow are connected but not in an immediately obvious way. They each have different mechanics, characters, and settings. What they do have in common is a fascination with the dials and switches of analogue technology and an unsettling sci-fi tone. One question you'll ask yourself a lot is how much of what you see is real. Make sure you look out for any secrets as you piece together this disjointed narrative.
Her Story
Sat in front of an old desktop computer logged into a police database, your task in Her Story is to piece together a crime by watching through archive footage of a woman who was interviewed as part of an investigation. You're able to search for clips in the videos using keywords and must listen closely to figure out which words will help you progress.
If you enjoyed joining the dots in Bandersnatch, deliberately rewatching parts of it to see if information you previously glossed over would reveal new meaning, Her Story will scratch that same itch. It's an award-winning mystery that will pull you right in – but don't expect it to give you definite answers. You'll be thinking about this one when your head hits the pillow.
Zero Escape: The Nonary Games
Nine strangers are locked into a single unknown location and forced to take part in a game of life or death. The Zero Escape games are classics due to how they mess with your expectations and tease you with a central enigma: who is Zero, and why have they kidnapped these people?
There are lots of fan theories surrounding the two games in this collection already. So if you enjoyed how Bandersnatch brought people together then you'll find that here too. While there are choices to make throughout, the Zero Escape games also have lots of puzzles and riddles to solve. If you don't mind that then you'll have plenty of grisly fun as you try to uncover all the mysteries.
Late Shift
Oh look, it's an interactive movie, just like Bandersnatch. Late Shift is one of the best games to come out the recent FMV game renaissance. It's penned by the screenwriter of the 2009 Sherlock Holmes film, so has some crime thriller chops behind it – always helps.
As you play, you make the decisions for a maths student who ends up getting involved in a high stakes London heist. Do you rob the car or not? Help the injured woman or leave her? There's a good balance of big and less meaningful decisions throughout, though you won't always be able to tell them apart, all of which will lead you to one of seven conclusions.
The Stanley Parable
Presented with the choice of two doors, would you go through the left or right one? What if you were told to go through one of them – would that affect your decision? The Stanley Parable toys with the notion of free will to make for one of the most memorable interactive experiences you can have. It's a first-person adventure about making choices, following instructions, and the paths we take through life.
Related: For more check out the best adventure games on PC
The deeper you get into Bandersnatch the more meta it gets. It plays with notions of control, choice making, and reality. The Stanley Parable did all of that and more years before. To say much more would be to spoil the experience. The first choice you have to make is whether to play it or not. You definitely should, though. Shouldn't you?
Pony Island
Pony Island is to PC games what Bandersnatch is to interactive movies. Which is to say it goes out of its way to destroy everything you thought you knew about how PC games work. It breaches the rules, throwing them all away, and then asks you to embrace the devil.
Initially, Pony Island is a clicker game, having you help a pony jump over a series of hurdles with a well-timed press of a button. Then it starts to dismantle itself. It turns out it's an arcade game that was designed by the king of the underworld and to navigate it you'll have to purposely break and repair the game. Then it's time to send reality spiralling into madness alongside it…
I Have No Mouth and I Must Scream
Based on Harlan Ellison's short story, this is an old-school adventure game that follows five tortured individuals as they try to escape from an insane computer overlord. If Bandersnatch – and the Black Mirror series as a whole – examines and asks us to consider the role of technology in our lives, then I Have No Mouth is the techno-hell future it warns us about.
To help out this estranged group and outwit the Master Computer you'll need to delve into their darkest fears. Considering that among them is a sadist, an hysterical phobic, and a depressed loner, you can expect it to get heavy fast. Psychological warfare, body horror, and techno-paranoia reign supreme here.
Life is Strange
Max Caulfield discovers she has the power to rewind time when she incidentally uses it to save her school friend Chloe Price from being killed. From there a supernatural teen drama unfolds across five episodes that gets at the dark heart of life in suburbia and the hardship of dealing with loss.
Life is Strange is one of the best modern adventure games you can play. If you're after a mystery that'll keep you guessing until its shocking reveal at the end, it has that. The decisions you make as Max will have an impact on not only the narrative but also the lives of the characters you'll inevitably be drawn in to care about. Expect some tears as you piece this one together.
Doki Doki Literature Club
While it looks like your standard visual novel – anime girls included – Doki Doki Literature Club is far from it. This game has built a reputation for surprising just about everyone who plays it. And more than that, it disturbs them too – and it looks so innocent.
Read more: Got a friend: Here are the best co-op games on PC
Bandersnatch initially seems like a harmless interactive movie about a programmer but soon ends up messing with your head. Doki Doki manages to pull a similar trick, and will make sure to leave its mark on your PC once it's all over, too. But don't worry, it won't do any significant damage, at least not to your computer…
#WarGames
From the creator of Her Story comes another live-action adventure that plays with the medium in a totally new way. The idea behind #WarGames is that it's an interactive show that watches you. If that terrifies or intrigues you, well, that's kinda the point. Perhaps this is the next direction interactive movies will take.
The game gives you footage taken from the webcams, smartphones, and video feeds of a gang of hacktivists. How you watch through all of it – what you put the most focus on – ends up shaping the characters over the course of the season. The result is an interactive movie that isn't so much about the conscious choices you make, but the ones you don't realise you're making.