The enemies in Generation Zero, the 80s-set co-op shooter in development at Avalanche Studios, are persistently simulated. This means that every enemy you see will exist in your game for as long as they remain alive, and than any damage they incur will remain with them, even if you don't encounter them until several weeks later.
Generation Zero's executive producer Tobia Andersson described the system to us at Gamescom 2018: "The game remembers what has happened to the enemies, so they are persistently simulated," he says. "For instance, if you want to take down a large enemy and you run out of ammo, fleeing is a valid option. But the enemy will bare the scars of your previous encounter. If you log out from the game, go on vacation, and come back in a few weeks, it will still be there with those same scars. You'll have a chance to finish off what you started earlier."
The system sounds a little like Shadow of War's Nemesis system, which sees orcs return from the 'dead' bearing scars that you inflict on them during your previous encounter. However, it seems like Avalanche's system will be a little more reactive; where an orc needs to return to the world after being defeated to show its scars, the robots in Generation Zero will be scarred during battle.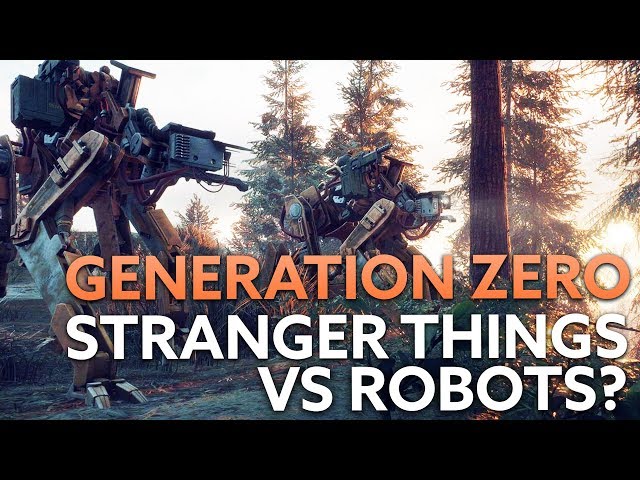 Generation Zero is due for release in 2019. A closed beta will be available later this Autumn.