Ghost Recon Breakpoint will get a beta on September 5, one month ahead of its full release date on October 4. The news was just announced at Ubisoft's E3 2019 conference.
You can guarantee your access to the beta by pre-ordering the game, but that would involve you dropping at least $59.99 (£49.99) on an unseen product. If you're still keen, you can do that at Ubisoft's site here. Alternatively, you can register for a chance to get in. You can do that here.
Breakpoint is the latest Ghost Recon game, set on a fictional island in which you, playing once again as an elite spec ops soldier called a Ghost, are literally pushed to your psychological 'breaking point'. Your adversary is a former teammate played by Jon Bernthal, but we can't be mad at him for too long because he nailed it as the Punisher and he turned up at Ubisoft's E3 conference with an adorable dog for no obvious reason (not that one was needed).
We got to have a look at Ghost Recon Breakpoint, and broke down the biggest changes from its series predecessor Wildlands in both written and video form: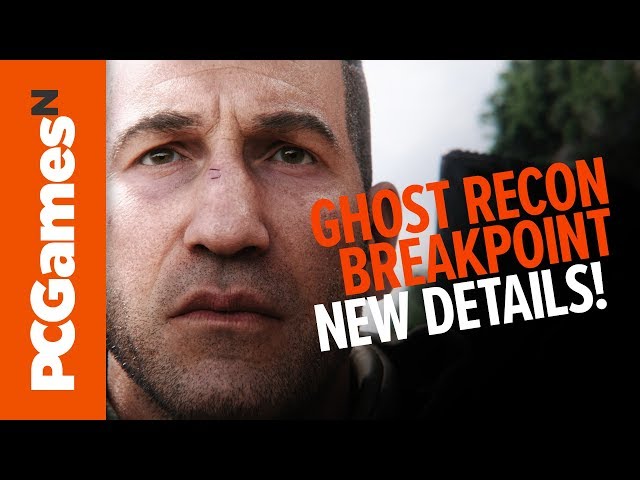 Ghost Recon Breakpoint is due for release on October 4.
Need more info? Check out our Ghost Recon Breakpoint interview
Stick around on PCGamesN for the very latest coverage from E3 – our writers are both on the ground in Los Angeles and covering the conferences from our office in the UK. We won't miss a thing, so you won't either.