You've got to hand it to Coffee Stain: the studio knows how to commit to the bit. Years after the deliberately buggy Goat Simulator's release on – when else – April 1st 2014, Goat Simulator 3 has been announced. Despite there never having been a Goat Simulator 2.
The host of Summer Games Fest 2022, Geoff Keighley, was also in on the fun, teasing watching audiences with an update on a "much-anticipated sequel". The broadcast then cut to a figure preparing for a jog along a sunny boardwalk in tribute to the memorable 2014 announce trailer for Dead Island 2, which has been in limbo ever since its publisher Deep Silver was acquired by THQ Nordic. But rather than zombies, it was goats wreaking havoc wreaking havoc in the background: butting into pedestrians, flying around in jetpacks, and attacking kayak rental shops with laser beams.
The trailer concludes not with the hapless jogger transforming into a zombie, but stepping in the goats' leavings and receiving a headbutt. The Goat Simulator 3 release window is fall 2022 and it's coming to the Epic Game Store (as well as Xbox and PlayStation), where you can wishlist it now.
You can check out the bait-and-switch trailer below: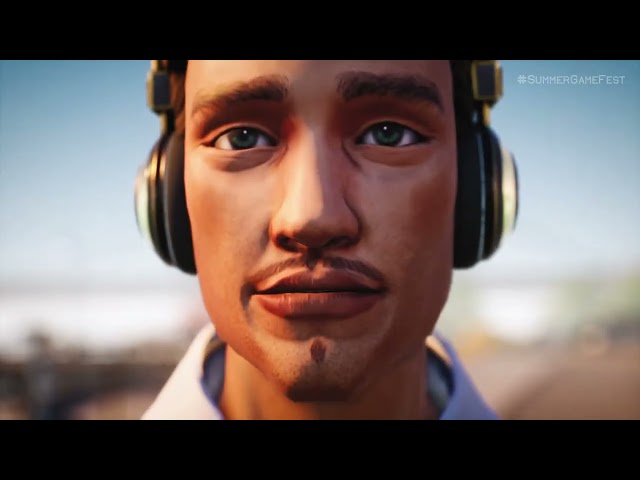 According to the info page on the Epic Store, original protagonist Pilgor is back, and has brought friends. For Goat Simulator 3, you can be joined by up to three friends in local or online co-op, and can "create carnage as a team, or compete in mini-games and then not be friends anymore." These goats can be dressed in "all kinds of nonsense, from toilet rolls to tea trays", as well as the jetpack and a range of cosmetic options.
From the look of the screenshots, we can expect much more than goats – giraffes and even a rhino – driving a tractor, naturally – can also be seen. The devs promise "another round of udder mayhem", and vow that "Goat Simulator 3 is another completely stupid game". In case that wasn't already clear.