Obsidian is branching off into new genres with its upcoming entry into the world of survival games: Grounded. The studio has announced an early access Grounded release date across platforms for July 28, 2020, and that launch will include a Steam version. Today's presentation on Inside Xbox also included a story breakdown and a trailer focused on the game's single-player content.
The short version of the Grounded pitch is that it's Honey, I Shrunk the Kids, except a survival game. You're a kid who's been shrunk to insect size, and must survive the horrors of your now-massive backyard, as you look for a way to get back to normal size. You can play solo, but the game also offers support for co-op with up to four players.
I got an early look at Grounded ahead of its X019 debut, and it's a promising-if-unexpected new direction from Obsidian. The game's narrative structure looks to be a bit like the excellent Subnautica – you'll have plenty of chances to explore your surroundings and build up your home at your own pace, but there'll always be a story hook propelling you to see something new.
Members of the Xbox Insider program will have a chance to play Grounded in the spring – you can sign up on the official site – otherwise, you'll need to wait for the proper early access release on July 28.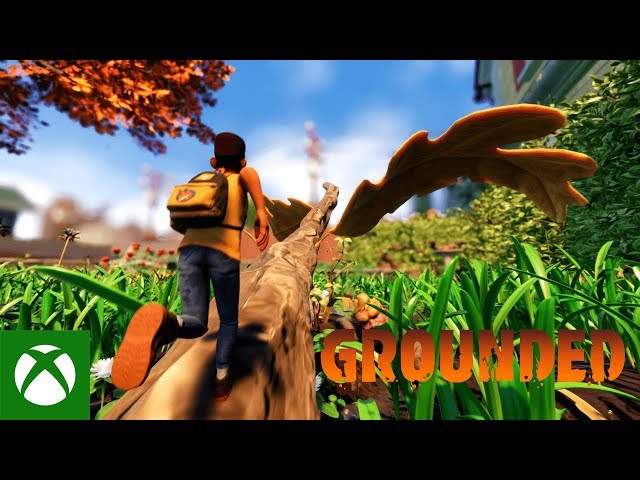 Check out Grounded in the trailer above.