Sean Bean is about to die on-screen one more time, as Hitman 2's first elusive target. The actor, who is particularly well-known for the sheer number of films in which his character dies, will feature in the assassination game when it launches next month.
Hitman's elusive targets are part of the game's offerings as an ongoing service. While story missions allow you to kill the same targets over and over again, elusive targets are only available for a limited amount of time, and you only get one chance to kill them. Bean won't be the first celebrity to feature in this way – character-actor Gary Busey was available as an elusive target in Hitman's Sapienza mission back in 2016.
In a trailer released this afternoon, Bean – who played Boromir in Lord of the Rings: The Fellowship of the Ring – can be seen talking to a psychiatrist. The actor will be playing a former MI5 agent turned freelance assassin, Mark Faba, who became infamous as a master of faking his own death.
Given that the psychiatrist being spoken to is bald, it looks as though Agent 47 is about to take Sean Bean out, but then the actor rises from his chair and shoots his shrink dead, before looking to a camera and telling the audience that he'll see them in Miami.
That means, of course, that you'll be able to take on sean Bean's elusive target in the game's Florida map, which is set around a racetrack. That'll be the very same map in which you may have seen Agent 47 dressing up in a giant flamingo costume in an attempt to stalk his quarry.
As well as being able to kill Sean Bean, you'll be able to choose an exclusive weapon. His character mentions 3 seemingly-innocuous weapons in the course of the trailer, and players will be able to choose which one they want to see head to the game.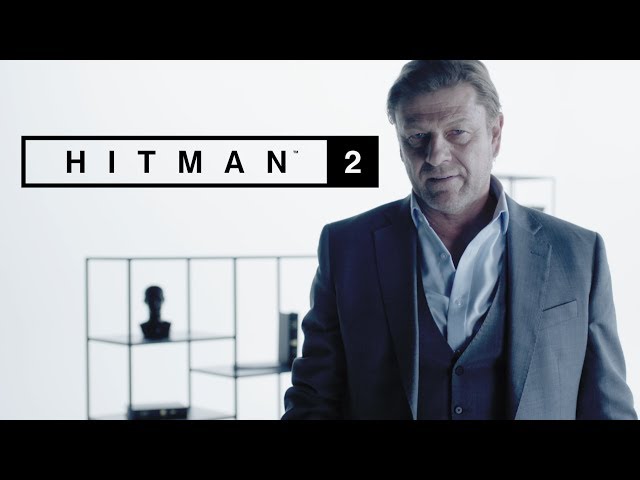 You can check out Sean Bean's trailer in the video above. The Hitman 2 release date is November 13, and the contract on Faba will be available one week later, starting on November 20 and running for 10 days.