Back in May 2010, the very first Humble Indie Bundle launched with a host of excellent indie games, and brought in over a million dollars for both charities and those small devs. Ten years later, Humble Indie Bundle 21 is here with a fresh collection of great games at pay-what-you-want prices.
You can follow this link to grab Humble Indie Bundle 21 for yourself. $1 will get you arcade-y murder-em-up Hotline Miami, police simulator Beat Cop, and updated janitorial platformer, Dustforce DX. Beat the average price – currently $7.35 USD – and you'll get the RPG shopkeep sim, Moonlighter, and the monochrome metroidvania, Gato Roboto. Pay the full $15 USD, and you'll get the Geocities nostalgia trip, Hypnospace Outlaw and the sci-fi Terraria-like, Starbound.
All those games can be redeemed on Steam, and there are more games to come. An additional set of games will join the bundle on Tuesday, May 19 at 11:00 PDT / 14:00 EDT / 19:00 BST – you'll get those if you've paid a beat-the-average price at the time of your purchase.
The supported charities this time around include Save the Children, Crisis Text Line, and Child's Play.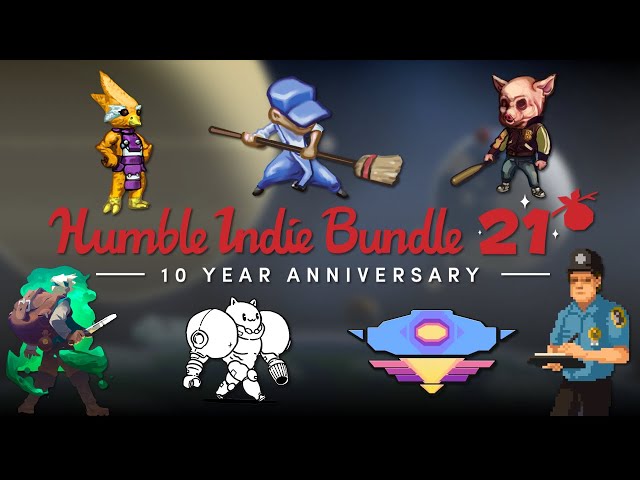 In its decade so far, Humble's bundles have raised over $10 million, and it seems the promotions are continuing strong from here. You can also subscribe to Humble Bundle for a continual flow of excellent games that get to keep forever.