Immortals Fenyx Rising system requirements for PC aren't too demanding when it comes to simply running the Zelda-style game, but it raises the bar quite substantially if you want to run it at higher resolutions or settings. Fortunately, there are five different categories to hit, and if you meet even one of them, you should be able to play just fine.
Odds are good that you'll be able to run Immortals Fenyx Rising on very low settings, but could struggle as you aim towards QHD and 4K due as the game starts to ask for the best graphics cards.
720p/30fps
Very Low
1080p/30fps
High
1080p/60fps
High
1440p/60fps
Very High
4K/30fps
Very High
CPU
Core i5-2400
FX-6300
Core i7-3770
FX-8350
Core i7-6700
Ryzen 7 1700
Core i7-8700K
Ryzen 5 3600X
Core i7-8700K
Ryzen 7 3700X
GPU
GTX 660
R9 280X
GTX 970
R9 290
GTX 1070
RX Vega 56
RTX 2070 Super
RX 5700
RTX 2070
RX Vega 56
RAM
8GB
8GB
16GB
16GB
16GB
VRAM
2GB for Nvidia
3GB for AMD
4GB
8GB
8GB
8GB
Storage
28GB HDD
28GB SSD
28GB SSD
28GB SSD
28GB SSD
OS
Windows 7
(64-bit)
Windows 10
(64-bit)
Windows 10
(64-bit)
Windows 10
(64-bit)
Windows 10
(64-bit)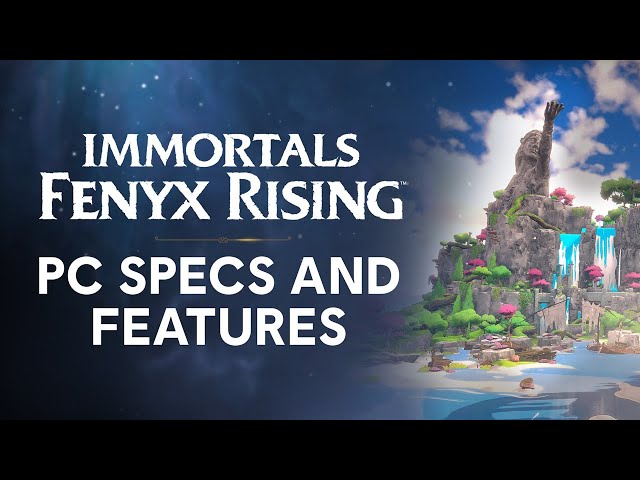 It's more than a simple PC port, though. Immortals Fenyx Rising is built in the Anvil Engine, which powers Ubisoft's Assassin's Creed games. It's rendered in DirectX 11, which Ubisoft says was selected for its support for a wide range of hardware. Immortals includes a host of PC-specific settings and an uncapped FPS option, so you'll be able to take advantage of a high monitor refresh rate if available. The open-world game also supports multi-monitor and widescreen configurations, and includes an in-game benchmark tool.
Take the Immortals Fenyx Rising system requirements test over on PCGameBenchmark to answer the question… Can I run Immortals Fenyx Rising?