What are the Immortals of Aveum system requirements? You don't need magical hardware to run this fantasy FPS game, but it'd certainly help. Suffice to say, you may need to upgrade your GPU to join the battlemage ranks in the Everwar.
To meet Immortals of Aveum minimum requirements, EA suggests equipping your system with either an Nvidia RTX 2080 Super or AMD Radeon RX 5700 XT. Additionally, you'll also need an Intel Core i7 9700 or AMD Ryzen 7 3700X paired with 16GB of RAM.
Here are the Immortals of Aveum system requirements:
Minimum
Recommended
OS
Windows 10 64-bit
Windows 10 64-bit
CPU
Intel Core i7 9700
AMD Ryzen 7 3700X
Intel Core i7 12700
AMD Ryzen 7 5700X
RAM
16GB
16GB
GPU
Nvidia GeForce RTX 2080 Super
AMD Radeon RX 5700 XT
Nvidia GeForce RTX 3080 Ti
AMD Radeon RX 6800 XT
Storage
100GB
100GB SSD
You won't need the best graphics card to hit the Immortals of Aveum recommended specs, but you'll need a pixel pusher that's not far off. An Nvidia RTX 3080 Ti or AMD Radeon RX 6800 XT meet the requirements here, making for a hefty barrier to entry. Things are equally demanding on the CPU side, with an Intel Core i7 12700 or AMD Ryzen 7 5700X rounding off the list.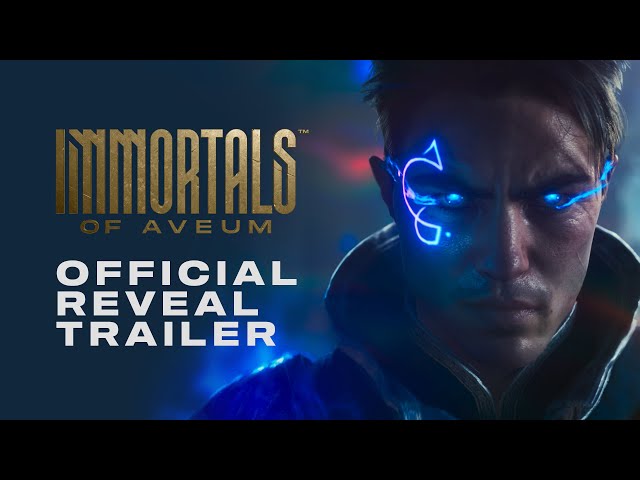 Not only is the game asking a lot of from your PC, but the Immortals of Aveum size comes in at a hefty 100GB. On top of that, EA "strongly recommends" a solid-state drive. If you haven't made the upgrade from your old HDD, we have a list of the best SSDs to get you going.
Take the Immortals of Aveum system requirements test over on PCGameBenchmark to answer the question… Can I run Immortals of Aveum?