A handful of Intel graphics engineers and execs have just laid down their keyboards after their very first Reddit Ask You Anything. While the team is mostly preoccupied with realising Intel's goal of a new discrete graphics product, Chipzilla took to the Intel Subreddit to check in with the community and workshop a couple of ideas ahead of its lofty 2020 release window.
Everything from Linux graphics driver support to ideal monitor resolutions and refresh rates were brought up in the exchange. And even Intel's future dGPU branding was up for community suggestions. Users put forth various naming schema, some not all that dissimilar from the current Core CPU branding, but the general consensus was clear. The community wants clarity and consistency.
But critically, Intel is up for "community input" into the name of its upcoming product, looking to feedback for the best convention to follow. I think we all know what's in store if the public gets to have its say in the matter, too. Intel's debut discrete graphics card is one poll away from becoming Graphics McGraphicscardface.
It's not a bad name, either. It might actually make for a refreshing change compared to the naming hijinks over at Nvidia and AMD these last few years. No more GTX 1060 6GB or 3GB: one with more CUDA Cores than the other. No more AMD RX 580 2048SP: an RX 570 by any other name. Just Graphics McGraphicscardface. Simple, consistent, and consumer-friendly.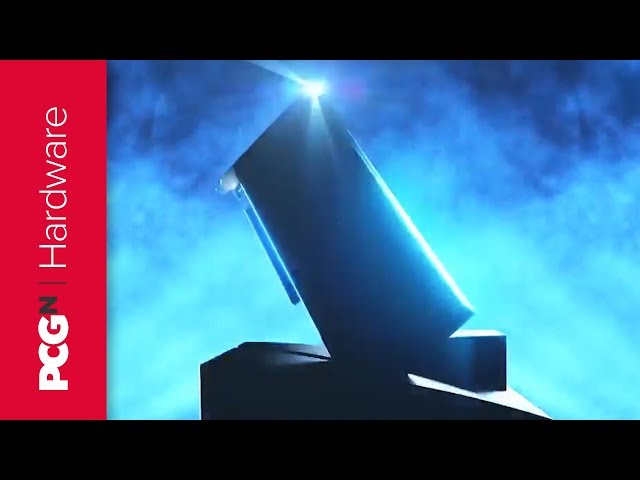 Intel actually throwing the naming of one of its most seminal products in the last decade out to the public is, sadly, incredibly improbable. Intel's investors may look down upon the name, Graphics McGraphicscardface, and its marketing department will be well-aware of the trials and tribulations of the last half-decade, during which public polls have had mixed results.
For example, Boaty McBoatface was rightfully chosen by the public as the name for a brand new polar research ship setting sail for the Natural Environment Research Council. Sadly the name was destined to only ever grace the side of an autonomous underwater vehicle instead. Similarly, the City of Austin named its Solid Waste Services Dept. the 'Fred Durst Society of the Humanities and Arts' after 30,000 citizens voted in favour of the suggestion.
Those are just a few gems of public ingenuity, picked out from many years of public votes gone awry.
Still, these AYAs are a chance for the community to decide on the naming convention for future product. And there are more sessions to come – so say Intel – for you to have your say.
The Reddit AYA doesn't have much in store for architecture aficionados, nor did the recent HotHardware Q&A session, but it does indicate Intel is still very much in the formative stages of marketing for its future graphics product.
Intel's Core and Visual Computing Group, headed by ex-Radeon Raja Koduri, aims to create "high-end discrete graphics solutions for a broad range of computing segments." And it is clear that Intel intends on duking it out with AMD and Nvidia in the gaming segment, too.
With gaming partnerships, content creation, mobile gaming, and refresh rates dominating much of the Reddit discussion, it seems clear Intel truly intends on heavily marketing its upcoming graphics product toward us gamers.
And if by some stroke of luck the future branding of Intel's discrete graphics card does go to the ballot box, you know what to vote for.