The developers of Thomas Was Alone and Volume are working on an official John Wick game. In a press release, Bithell Games revealed that it was working with Lionsgate on John Wick Hex, a "fast-paced, action-oriented strategy game," based on Keanu Reaves' iconic movie franchise.
A trailer for the game, which you can check out further, shows off a cartoonish art-style not dissimilar to games such as Invisible Inc, as well as turn-based combat that a mysterious NPC likens to a game of chess. As you progress through each encounter, you'll have to choose your actions and attacks, thinking several steps ahead of your opponents in order to come out on top.
As you progress, you'll work through a narrative created especially for the game, and unlock new weapons which change the way you'll be able to play. Realistic and finite ammunition means you won't just be able to rely on the gear you head into a fight with, and you'll need to scavenge around for new guns if you want to survive.
There's no release date for John Wick Hex right now, but we do know that when it launches, it'll be an Epic Games store exclusive on PC. For now, it's not clear whether it'll release elsewhere in future, but given prior form, I imagine we'll see another timed exclusive, with launches on other store fronts coming in six to 12 months.
You can check out the trailer for the game in the video below: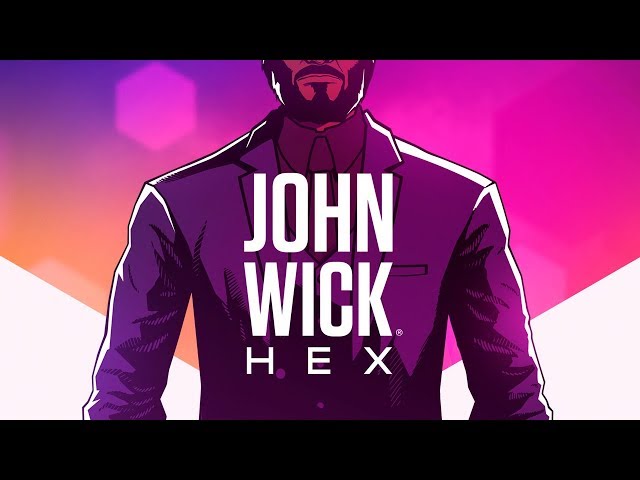 The game will include the voice talents of Ian McShane (Winston) and Lance Reddick (Charon) amongst its stellar cast, with the rest of the voice cast "to be revealed later". It's probably too much to hope that Keanu Reeves is one of them, but we can dare to dream.
Related: check out the best strategy games on PC
If that's not enough to tide you over until launch, you can take solace in the fact that the third John Wick film – succinctly titled John Wick: Chapter 3 – Parabellum – is heading to cinemas later this month. Sure, it won't let you experience what it's like to be the famous hitman for yourself, but I'm sure it'll be fun in its own special way.